Trump as an English aristo? UK voice actor puts 'sophisticated' spin on GOP frontrunner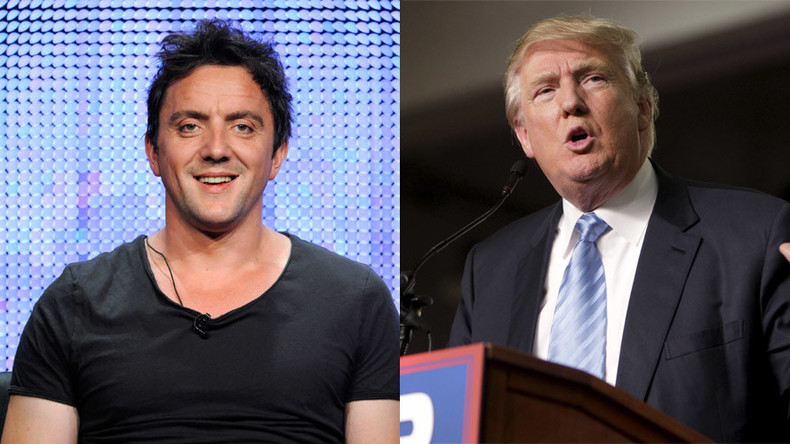 As though flamboyant Donald Trump didn't provoke enough controversy on his own, British actor, comedian and voice artist Peter Serafinowicz decided to give him a different spin: voice the GOP candidate and billionaire mogul in upper-class Queen's English just for laughs.
There is of course no shortage of comments by Trump that defy the boundaries of the social acceptable. Now, Liverpool-born Serafinowicz wants to make all of this sound "sophisticated."
Not everyone may be familiar with Serafinowicz' voice, but picture in your mind a controversial-sounding and very stubborn Captain Jean-Luc Picard from Star Trek (played by the very recognizable Patrick Stewart) and you're almost there.
The comedian is actually renowned for his gift of impressions – you could catch him recently in the hit comedy 'Spy,' where he plays a randy Italian cab driver who can't keep his hands to himself. And video game fans may recognize him as the sinister-but-soft-spoken Mild-Mannered Pate from 'Dark Souls II.'
READ MORE: New Yorkers rally outside NBC studios to protest Trump hosting SNL (VIDEO)
"What if Donald Trump had elocution lessons?" Serafinowicz wonders in one of the videos. The comedian left all of Trump's musings and opinions unchanged.
"The bad guys will always have guns, Barbara," the actor says in a silky voice that one might hear from Stephen Fry's character, Jeeves, in the British cult TV series "Jeeves & Wooster."
READ MORE: 'Trump is best ISIS recruiter': Clinton, Sanders round on GOP 'Islamophobia' in 3rd Democrat debate
There is an almost palpable dissonance one experiences when listening to some things you know an upper-class Englishman would probably never utter. What will The Donald make of it all? We can't wait to hear his (no doubt flamboyant) response.