Sex & Lady Gaga tickets: Another US Navy officer pleads guilty to corruption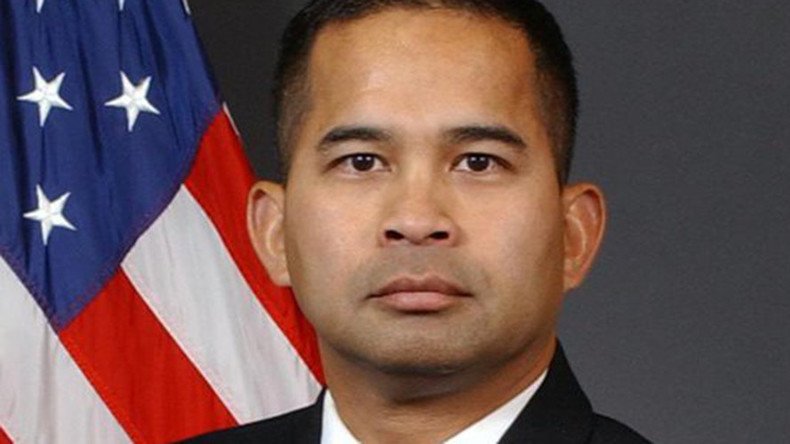 Commander Michael Vannak Khem Misiewicz is the latest US Navy officer to plead guilty in a massive corruption scandal involving a defense contractor and dozens of naval personnel.
Standing before the in US District Court in San Diego on bribery charges, Misiewicz admitted providing classified information to businessman Leonard Francis in exchange for various treats, including paid travel, luxury hotel stays, sex with prostitutes and Lady Gaga concert tickets.
Francis, known as 'Fat Leonard' in the navy circles, was CEO of Singapore-based firm Glenn Davis Marine Asia, which overcharged for services rendered to the US Navy's warships deployed to Asia. He pled guilty to charges stemming from the same Justice Department investigation earlier in January.
The classified intelligence Francis received from Misiewicz included ship movements, which helped organize visits of American warships to ports where Glenn Davis Marine Asia operated.
"In exchange for luxury vacations, gifts and other expenses, Commander Misiewicz betrayed his oath, the men and women of the US Navy, and American taxpayers by directing lucrative government contracts to his financial patron," Assistant Attorney-General Leslie Caldwell said in a statement.
Misiewicz, who was born in Cambodia during the Vietnam War and adopted by an American woman, rose through the ranks to become commanding officer of the USS Mustin. He was later appointed a deputy operations officer for the US commander of the Seventh Fleet.
The Glenn Davis Marine Asia case is one of the worst corruption scandals to ever hit the American military. According to some media reports, more than 100 civilian and military personnel of the navy are being investigated over alleged bribery.
The scandal also resulted in the US Navy's chief of intelligence not having security clearance for more than two years.
You can share this story on social media: