Bikram yoga founder to pay over $7mn in damages following sexual assault trial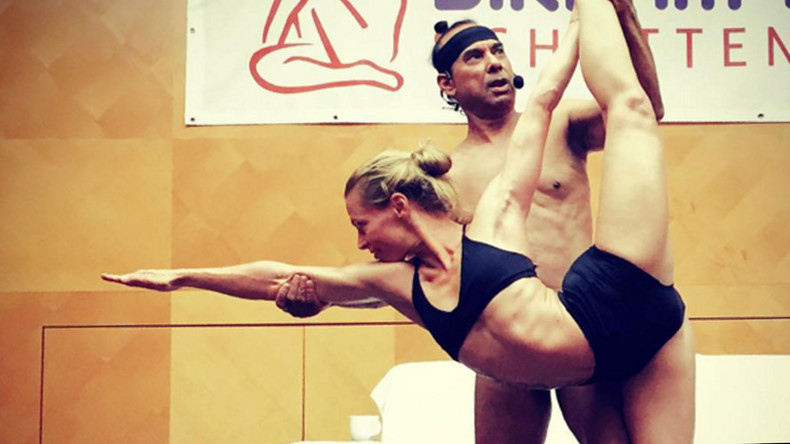 Bikram Choudhury, founder of "hot yoga," has been ordered to pay more than $7 million in damages by a Los Angeles, California court for the sexual assault of a former employee.
Choudhury was sued by his former legal advisor, Minakshi Jafa-Bodden, who told the court that the 69-year-old sexually assaulted her while she was still his employee.
Jafa-Bodden, who worked for Choudhury at his LA yoga school between 2011 and 2013, also said her boss fired her after she refused to cover up an investigation she had launched into allegations that he had raped a yoga student. Choudhury denied all claims.
READ MORE: Alleged rapist yogi fostered 'cult-like atmosphere,' suit claims
Choudhury, who owns a mansion in Beverly Hills and a fleet of over 40 cars, refused to tell the court how much he was worth, saying the lawyers would have to ask his accountant about the state of his finances, the LA Times reported.
He explained, however, that due to the accusations, his yoga business had suffered financially and that he was nearly bankrupt.
"I have to borrow money from my family and friends," he told jurors. "I have no money."
The jury did not believe the India-born guru, however, and on Tuesday ordered him to pay Jafa-Bodden almost $6.5 million in punitive damages in addition to the nearly $1 million the jury had awarded her on Monday in compensation.
"I feel vindicated, I'm elated," Jafa-Bodden told the LA Times, describing Choudhury as "a dangerous, dangerous predator."
Six other women have lodged similar lawsuits accusing Choudhury of sexual assault. His lawyers have branded all the claims as "false".
Choudhury created Bikram yoga in India before moving to the US in the 1970s. The practice consists of 26 poses performed over a 90-minute session in a room which is heated to 105F (40C).
You can share this story on social media: