'Dirtboxed' Disneyland: Anaheim police admit using spy devices for years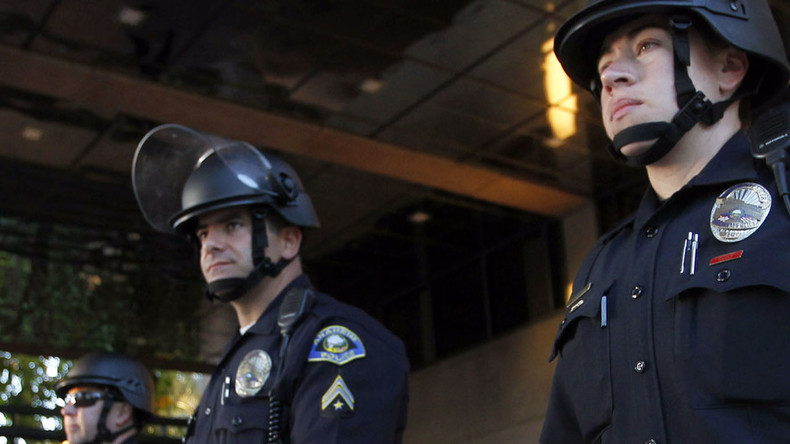 Police in Anaheim, California have said that they used special surveillance devices mounted on aircraft to track mobile phone activity. The acknowledgement came after ACLU documents revealed that the department requested funds for the equipment.
The device, called a DRTBox (pronounced "dirtbox"), tricks cellphones into thinking that it is a cell phone tower, allowing it to intercept information from thousands of phones at once, all without a warrant. Some versions can even decrypt communications, allowing police to spy on emails, text messages and even voice conversations.
Dirtboxes are commonly mounted on board airplanes that sweep over large areas. Anaheim police also admitted they had made use of similar devices, called Stingrays, mounted inside police cruisers to monitor LTE data networks from the ground.
"This cell phone spying program – which potentially affects the privacy of everyone from Orange County's 3 million residents to the 16 million people who visit Disneyland every year – shows the dangers of allowing law enforcement to secretly acquire surveillance technology," American Civil Liberties Union attorney Matt Cagle wrote in a Wednesday blog post announcing the discovery.
The 464 pages of documents obtained by the ACLU revealed the Anaheim Police Department's surveillance devices were used in other parts of Orange County, too. The ACLU said that "court approvals" were obtained before deploying them, but that this does not mean that a court order was issued for their use.
The Department of Homeland Security and the Department of Justice issued a directive last year requiring the use of a warrant for cell-site simulators. A California law that went into effect on January 1, 2016 also requires the use of a warrant for Stingrays and similar devices.

READ MORE: FBI admits using Stingrays, hacking computers and software
Along with Anaheim, police in Chicago and Los Angeles have revealed their previous use of dirtboxes. Cell-site simulation technology has also been used by the National Security Agency (NSA) and the FBI, and was originally meant to aid in major national security investigations.
You can share this story on social media: