Wounded Warrior Project under fire for failing to distribute donations to vets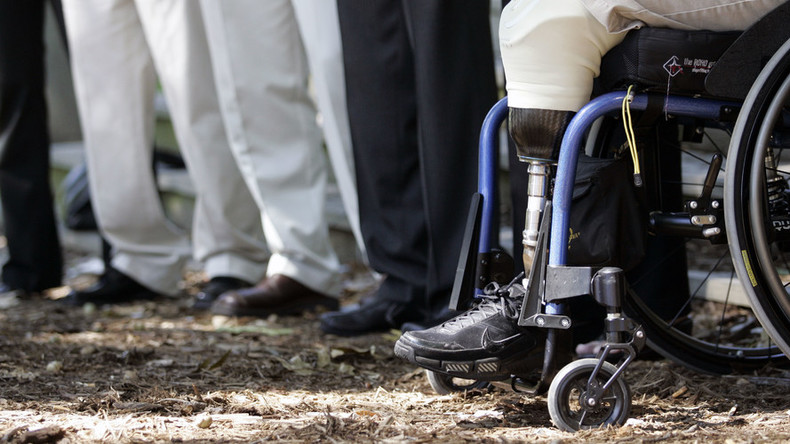 The Wounded Warrior Project, the largest and fastest-growing veterans' charity in the US, has been accused of spending millions on lavish conferences and overhead, with only 60 percent of the donations it receives going to veterans.
WWP, known for its emotional television ads, received over $372 million in 2015, according to a CNN investigation that revealed the inner workings of the charity and featured interviews from more than 40 past employees.
Its spending on conferences, conventions, and meetings has increased by almost $24 million in the last five years.
A veterans' charity spending 60 percent of donations on veterans is low, especially when compared to other charities. Disabled American Veterans Charitable Serviceable Trust and Fisher House spend 96 and 91 percent on veterans, respectively, according to Charity Navigator.
According to the New York Times, WWP has also spent hundreds of thousands of dollars on public relations and lobbying "to deflect criticism of its spending and to fight legislative efforts to restrict how much nonprofits spend on overhead."
The charity gave $150,000 to the Charity Defense Council in 2013, which defends executive salaries in charities, and WWP lobbied against proposals to increase nonprofit transparency in 2014.
The charity is also a client of Edelman PR, a public relations firm that lobbies on behalf of the Saudis, Starbucks, and Philip Morris.
Veteran Erick Millette quit after witnessing lavish spending on parties and realizing his talks were being used for enriching the charity rather than helping other veterans.
"They're using our injuries, our darkestdays, our hardships, to make money," he said.
Millette and other employees describe "extremely extravagant" $3 million conferences, business-class air travel, and $500-a-night hotel rooms.
The charity held a conference for 500 employees at a five-star hotel in Colorado Springs in 2014, where CEO Steven Nardizzi made a grand entrance by rappelling down the side of a 10-story building. Nardizzi has also made entrances on a horse and via Segway at previous events.
Some say the charity began to change following Nardizzi's appointment as CEO in 2009 – the same time founder John Melina quit.
With a salary of close to half a million dollars in 2014, Nardizzi describes his accomplishments in leading the charity on his Linkedin page as follows: "Led significant growth as Wounded Warrior Project's CEO, increasing program budgets from $12M to $283M over 6 years while increasing organizational reach to over 75K warriors across the globe," he wrote.
"Navigated organization through recession of 2008 by driving aggressive growth strategy that resulted in revenue acceleration from $21M to $375M through 2015 and consistent ranking in Top 400 charities," Nardizzi continued.
Although the CEO refused to grant interviews following the CBS report, he told the New York Times: "I look at companies like Starbucks – that's the model. You're looking at companies that are getting it right, treating their employees right, delivering great services and great products, then are growing the brand to support all of that."
You can share this story on social media: