'Affluenza' teen back in US custody after fleeing to Mexico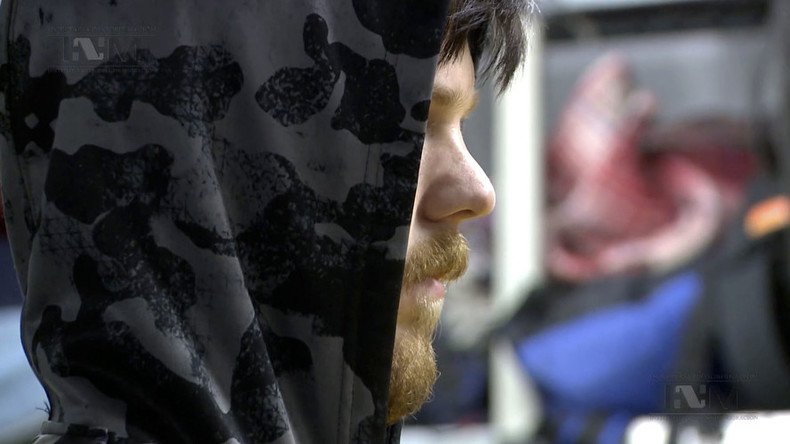 Ethan Couch, the notorious 'affluenza' teen, is back on American soil after being extradited from Mexico. Uniformed Mexican immigration agents placed the 18-year-old on a commercial flight to Dallas-Fort Worth, Texas, where he was escorted into custody.
The Texas teen dropped his appeal against deportation on Tuesday, allowing him to be transferred home. He returned to the US after more than a month in Mexican custody.
"I believe [Ethan] is relieved to be coming back," Fernando Benitez, Couch's Mexican lawyer, told NBC News. "I think he has come to terms with this."
"He decided that he would much rather face American justice than drag it out here in Mexico," Benitez added.
Couch and his mother Tonya had fled to Puerto Vallarta in mid-December, where they remained on the lam for at least 11 days. Couch had skipped out on an appointment with his probation officer a couple of weeks after a video surfaced online, appearing to show Couch at a party playing beer pong and surrounded by alcohol, which would have been a violation of his probation.
On June 15, 2013, Couch ‒ then 16 ‒ and some seven friends were drunk from beer they stole from Walmart, when he crashed into a group of people on the side of the highway. All four were killed, while two of Couch's passengers were thrown from the truck and injured severely. In a test carried out three hours after the crash, Couch had a blood alcohol level three times the legal limit. The legal drinking age across the US is 21.
During his trial for manslaughter and related charges, Couch's attorneys argued an "affluenza" defense, meaning that his privileged upbringing prevented him from knowing right from wrong.
The unusual defense seemed to work. Couch pleaded guilty, and was sentenced to 10 years' probation, ordered to get therapy, and sent to rehab for a combination of substance abuse and behavior problems – to be paid for by his parents. Prosecutors had sought a 20-year prison sentence.
The teen's mother, who helped him flee to Mexico after he violated his probation, agreed to be extradited to the US days after they were captured. The 48-year-old has been charged with hindering apprehension of a felon, itself a felony. Her bail was set at $1 million.
Couch's trip from Mexico was "uneventful" and he is now being held at a juvenile detention center in Texas, said Tarrant County Sheriff Dee Anderson, according to ABC News.
There will be a detention hearing Friday, in which the teen could be released on bond, ordered to stay at the juvenile facility or handed over into custody of an adult jail, Anderson noted.
You can share this story on social media: