Bundy, militia arrests a 'sigh of relief' for Burns community – Oregon mayor to RT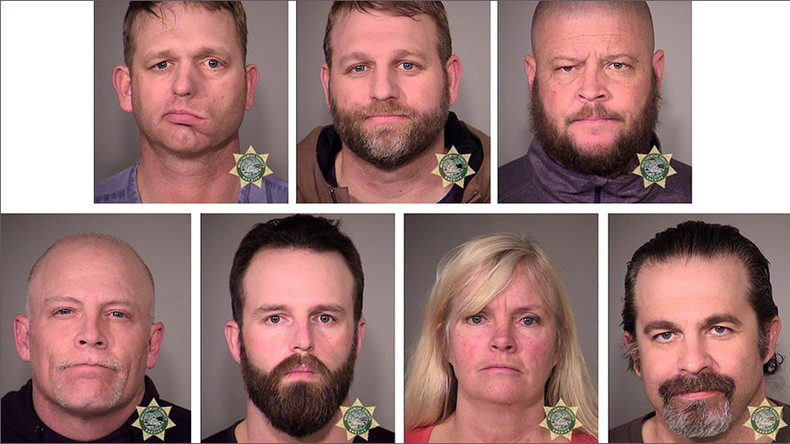 The community of Burns, Oregon breathed "a sigh of relief" after the FBI arrested multiple armed protesters, including leader Ammon Bundy, who had taken over a federal wildlife refuge building, the mayor told RT.
"I think the overwhelming feeling was a sense of relief that the standoff was coming to an end," Burns Mayor Craig Lafollette said in an interview with RT's Anya Parampil. "Everyone of course felt bad that there was a loss of life, but I think everyone released a sigh of relief that things are coming to a conclusion," he added, while also stressing that "every day tension increased."
The FBI "began an enforcement action" on Tuesday in order to detain members involved in the standoff in rural Burns. Ammon Bundy and his group had been occupying the Malheur National Wildlife Refuge since January 2, demanding the government return control over the wildlife refuge to local and state jurisdiction.
READ MORE: 1 killed as shots fired amid arrests of Ammon Bundy & 7 others in Oregon – FBI
Bundy and six others were arrested -- with another arrest occurring during a separate incident -- while one protester was killed when shots were fired. Most of those arrested on Tuesday did not appear to be residents of either the Burns community or the state of Oregon.
"It was a huge disruption to our quiet life here in Burns, Oregon, and every day the situation continued just added to the community's stress," Lafollette said. "We did not feel really that they had the interest of the community as a whole in mind, and the folks were all out of our community and we really want them to leave and return back home to their own communities."
Following the raid, the FBI confirmed that one person, who had been "a subject of a federal probable cause arrest," was deceased. The man was later identified as Arizona rancher LaVoy Finicum, who had been the de facto spokesman for the militia group.
Federal agents sealed off the wildlife refuge on Wednesday, surrounding it with roadblocks and setting up checkpoints.
"The fact that there is now a blockade to the refuge, I find myself and the community as a whole having a sigh of relief. It is something we have been waiting for some time. And the fact that these folks can't travel in and out of the refuge freely is a very positive thing," Lafollette said.
FBI Special Agent in Charge Greg Bretzing said in a statement late Wednesday that authorities were still working to "empty the refuge of those who continue to illegally occupy" the land.
Meanwhile, Ammon Bundy called on his gang to "go home and hug your families" on Wednesday
"We need to step back," the arrested group's leader said through his attorney Mike Arnold.
You can share this story on social media: