'They let out Hannibal Lecter': 'Diabolical' California convict breaks out of prison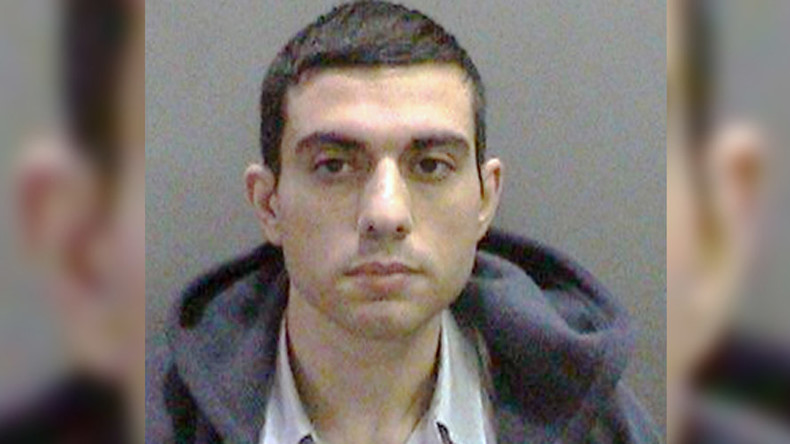 Authorities are ringing alarms, as a person they say is as dangerous as Hannibal Lecter - the movie psychopath - escaped a California prison in Santa Ana. He was facing a string of charges, including murder, brutal torture and kidnapping.
"He's diabolical," Orange County Prosecutor Heather Brown told the Orange County Register. "My first thought was: Oh my God, they let Hannibal Lecter out. He is sophisticated, incredibly violent and cunning."
Hossein Nayeri, 37, has been facing charges dating back to 2012, but has been in the system for murder since 2005. He escaped out of a maximum security lockup at the Central Men's Jail on Friday. As of Tuesday morning, the search was still on. Authorities are searching everywhere across Southern California.
Nayeri is accused of attacking a marijuana dispensary owner in Newport Beach in 2012. Together with another escaped suspect, he had kidnapped the owner and his girlfriend and tortured the man with a blowtorch for hours, before cutting off his penis and leaving him bleeding in the desert. Nayeri was eventually put away in 2014, after authorities chased him all the way to the Czech Republic. He had first fled to Iran.
He pleaded not guilty to all charges and was to stand trial on February 23.
Nayeri and his accomplices escaped by rappelling down the prison's roof - the same technique used during the last two escapes at the facility, in 1986 and 1988, according to the NY Daily News. An officer told a press conference "The sheriff is extremely troubled by the length of time it took to determine that the three inmates housed in a maximum security jail were unaccounted for."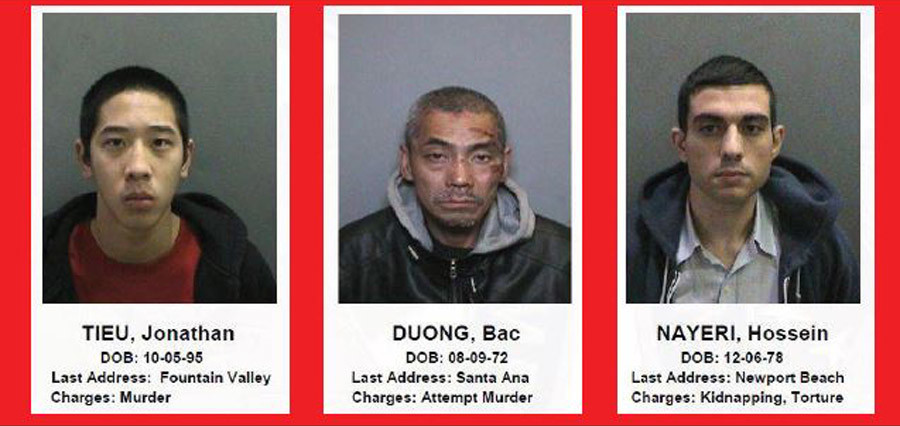 It was only determined 16 hours later the three had made the break. Police suspect the three had inside help. The other two, Jonathan Tieu, 20, and Bac Duong, 43, are also considered extremely dangerous. Tieu was held on a $1 million bail for a gang-related murder, while Duong was held without bail for an attempted murder charge.
Although the Orange County jail had received warnings from both the FBI and the police in Newport Beach that Nayeri should be treated as a dangerous inmate, it was found that he had been housed in the 'white band' section, the least secure. Brown wants the Sheriff's Department's handling of the matter investigated.
READ MORE: 6 Cleveland cops fired over killing of 2 unarmed suspects in deadly car chase
Although of Iranian descent, Nayeri was raised in California. He served as a Marine at Camp Pendleton.
This is Nayeri's second prison break after first killing his passenger in a drunk-driving car crash in 2005. He was charged with vehicular manslaughter while intoxicated without gross negligence and jumped bail.
Nayeri is widely suspected of being the mastermind behind the escape. The reward for the capture of him and his cohorts has grown from $50,000 to $200,000 in days.
You can share this story on social media: