6 Cleveland cops fired over killing of 2 unarmed suspects in deadly car chase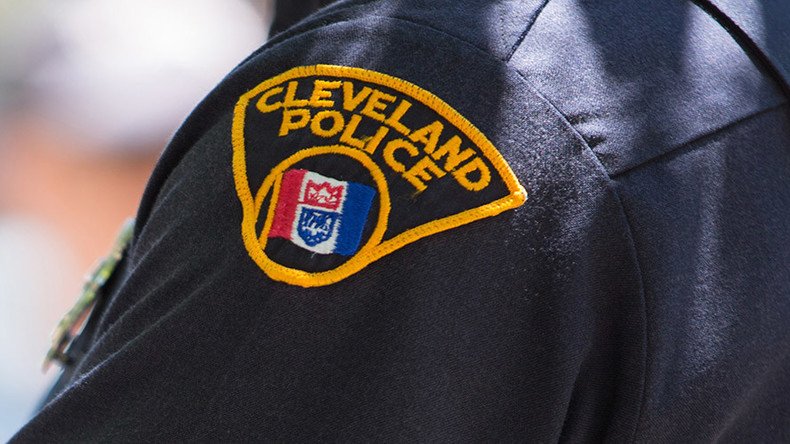 Six Cleveland police officers have been sacked over a deadly 2012 car chase, in which 137 shots were fired at a car in less than 20 seconds, killing two unarmed people. Another six officers have been suspended for up to 30 days.
Detective Steve Loomis, president of the Cleveland Police Patrolmen's Association, confirmed that legal action has been taken against the officers, who he identified as Wilfredo Diaz, Brian Sabolik, Erin O'Donnell, Michael Farley, Chris Ereg and Michael Brelo. The last was the only officer charged with manslaughter, but he was acquitted in May of 2015.
According to the investigation, Brelo stood on the hood of a car, which contained Timothy Russell and Malissa Williams, while firing at them – 49 times.
Thirteen police officers faced investigation over the incident, of which six were fired and another six were suspended from their duties for 21 to 30 days, whole one officer retired.
All had been accused of committing a range of violations, including failing to request permission to join a pursuit, leaving the city of Cleveland without notifying dispatchers, taking and sharing unauthorized photos at a crime scene, and violating firearms safety protocols.
In announcing the disciplinary decision, Public Safety Director Michael McGrath called the incident "a very tragic event for all involved."
"It was very difficult. ... But at the end of the day, there were general police orders. There are manual rules and regulations that we expect officers to comply with," McGrath said. "If they didn't comply with those particular general police orders or manual rules and regulations, I sustained charges."
The high-speed chase in East Cleveland in November of 2012 involved 62 police cruisers and more than 100 officers. The 22-mile chase through the streets began when officers outside the police headquarters mistook the sound of a Chevrolet Malibu backfiring for a gunshot.
It ended about 20 minutes later when Russell rammed a police car in a middle school parking lot before being killed in a barrage of bullets, in which 13 police officers fired 137 gunshots in less than 20 seconds, according to the police.
This is when Brelo climbed on top of the car hood and fired at least 15 bullets through the windshield into the victims. He later told the investigation that he believed that he and his fellow officers were in danger, as it was believed the couple was armed. It was never proven that the shots he fired were the fatal ones.
Timothy Russell was hit by a total of 24 bullets, and Malissa Williams by 23. It was later proven that they were not in possession of any weapons.
It was also concluded that both individuals had stained reputations. Russel had a criminal record and had previously been involved in a police pursuit, while Williams had convictions for drug-related charges and attempted abduction.
They also appeared to be homeless with a history of mental disorders and were allegedly looking to buy drugs at the time the incident ensued.
"It's tragic that it went down this way, but at the end of the day, two people high on crack cocaine, high on marijuana, one of them intoxicated, made the decisions that they made and we responded to them," police union president Steve Loomis said. "And we responded within our training."
Loomis has vowed to argue the firings, claiming that the verdict was politically motivated.
"This is nothing but politics. I have every confidence in the world we're going to get their jobs back. I'm not going to stand for it," Loomis said.
The November 2012 shooting triggered a nationwide debate over the use of force by police, prompting protests and demands to bring the officers involved to justice.
You can share this story on social media: