Oregon occupier challenges Gov. Chris Christie to bizarre sumo match (VIDEO)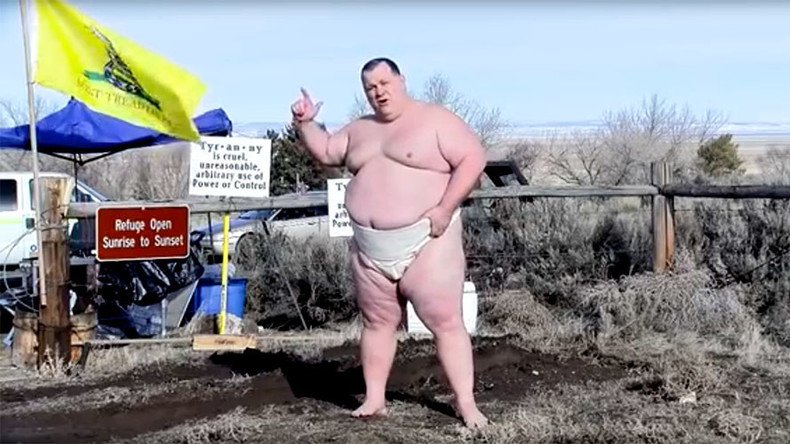 One of the men involved in the Malheur National Wildlife Refuge stand-off has challenged New Jersey Governor Chris Christie to a sumo-wrestling match, saying the outcome could settle the matter once and for all.
Twenty-five days into their armed occupation of the refuge, it seems it's time for desperate measures. In a bizarre YouTube video, Kelly Gneiting challenged the governor (who he randomly refers to as his "little brother") to ten sumo matches to settle the dispute.
Adorned in traditional sumo dress, Kelly "Man of Fat Steel" Gneiting, as he refers to himself, called out "little Christie," promising that if the tubby New Jersey governor could "win one bout… the Oregon Occupation will disperse".
READ MORE: Neighboring sheriff endorses Oregon militants as they negotiate withdrawal with Feds
While we highly doubt the Republican presidential hopeful will take Kelly up on his offer, Gneiting is not one to be taken lightly. The 400-pound five-time sumo champ set a Guinness World Record as the heaviest man to complete a marathon.
The group said they were occupying the federal building to protest federal land policy and secure the release of Dwight and Steven Hammond, local ranchers sentenced to five years in prison under an anti-terror law for setting fires on their own land that spread to government property.
Gneiting also promised a second video "in a week or two".
READ MORE: Oregon militia leader Ammon Bundy has begun talks with FBI
You can share this story on social media: