Colorado city to pay $262k settlement to owner of dog killed by cop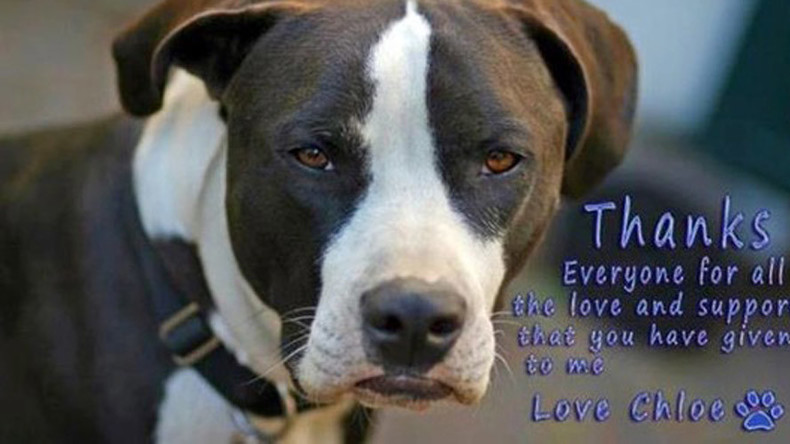 Commerce City, Colorado has paid a $262,000 settlement for an incident where someone's dog was shot and killed by police. This is the largest-ever settlement of its kind.
On November 24, 2012, Commerce City police responded to reports of a "loose, vicious dog." When they arrived, a chocolate lab-pit bull mix named Chloe ran toward the officers. Even though she was caught and tethered with a catchpole, police shocked Chloe with a Taser and then shot her five times.
Cell phone footage of the death, taken by a neighbor, was used as evidence in the case.
Robert Price, the officer who shot and killed the dog, was charged with felony aggravated cruelty to animals; however, an Adams County jury found him not guilty. Commerce City police documents obtained by KDVR show an internal affairs investigation ruled Price was "within policy" when he killed the dog.
In response to this verdict, Chloe's owner, Gary Branson, filed a lawsuit against Commerce City. To avoid going to federal civil court, the city paid Branson a $262,000 settlement – the largest of its kind in American history, according to the Animal Law Center.
In addition to the settlement, Commerce City spent $125,227.38 in legal fees, according to KDVR.
Colorado has a statute that does not allow pet owners to recover losses that exceed the market price of their animal. However, recent federal court rulings involving Fourth Amendment violations and loss of property have allowed for owners to collect for damages beyond the economic value of their pet.
You can share this story on social media: