NYPD gains 'chilling' access to vast surveillance via license plate reader contract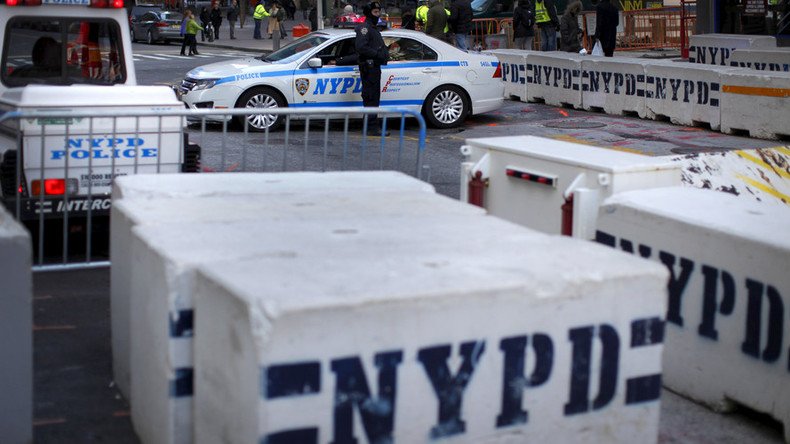 The New York Police Department has gained "chilling" access to a vast array of surveillance via the use of license plate readers (LPR), the American Civil Liberties Union warns.
The New York Police Department has gained "chilling" access to a vast array of surveillance via the use of license plate readers (LPR), the American Civil Liberties Union warns.
Through a Freedom of Information Act request, the New York Civil Liberties Union (NYCLU) obtained the final version of the nearly $500,000 contract between the NYPD and Vigilant Solutions for access to the billions of records the company has collected nationwide through the use of its LPRs.
Under the department's previous license plate database system, known as the Domain Awareness System, the NYPD would hold onto data scanned by its nearly 500 LPRs, combined with information from cameras and other surveillance devices around the city, for at least five years, regardless of whether a specific license plate triggered any suspicion.
Any privacy issues raised by the Domain Awareness System, however, pale in comparison to those wrought by the switch to Vigilante, the NYCLU said, because the new system "contains over 2.2 billion location data points, and it is growing by almost a million data points per day."
"Surveillance is about power. Vigilant gives the NYPD power to monitor our whereabouts and, by extension, our affiliations, interests, activities and beliefs," the civil rights group said in its blog.
It's not just the vastness of Vigilant's database that causes concern for the NYCLU, however. It's also about where the data comes from: The NYPD is now able to monitor a car most anywhere in the country.
"Even more worrisome," the NYCLU wrote, "the data comes from private license plate readers that scan locations that the police are less likely to scan: residential areas, apartment complexes, retail areas and business office complexes with large employee parking areas."
"And, as far as we can tell, there is no limit on how long Vigilant keeps all of this private location data," the ACLU said. "There is no incentive for Vigilant to delete any data because its business model is to profit off of selling people's data."
Despite promises by LPR proponents that such databases would not be abused, they have been.
In March 2009, a California woman was pulled over, handcuffed and forced to kneel while at least four police officers pointed guns at her because of the wrongly verified information transmitted from a vehicle-mounted license plate reader.
In 2012, the PD in Sanford, Florida, began using LPRs to track vehicles near prostitution areas and send letters to those prowling the streets at night, regardless of any legitimate reasons they might have for being in the neighborhood.
Police in Boston, Massachusetts were forced to stop their license tracking at the end of 2013, after inadvertently releasing sensitive surveillance data during a media probe that pointed to potential misuse of the technology. The move came less than a month after a license-plate-tracking company advertised that it had collected over 1 billion license plate records.
And even when the databases are used properly, such tracking "raises significant privacy concerns," according to Sen. Patrick Leahy (D-Vermont), the ranking member of the Senate Judiciary Committee.
Last January, the US Drug Enforcement Agency admitted that it had considered tracking license plates at gun shows to develop a database of attendees, in order to aid gun-trafficking investigations. However, the DEA brushed off the proposal as "never authorized."
That same month, a Wall Street Journal investigation revealed that the Department of Justice was covertly gathering and storing hundreds of millions of records tracking the movements of American motorists for a national database. In February 2014, the Department of Homeland Security sought a private vendor technologically capable of providing a system that would track license plates across the nation, in order to identify and track immigrants who entered the United States illegally and are on the run from authorities.
Private companies such as car repossession businesses collect billions of personal records per year via automated license plate readers, with few of the legal limits that restrict government agencies. For instance, two repo companies in Cambridge, Massachusetts, said they target low-income housing areas, given the amount of yields collected in the past. They are not required to receive permission from the Cambridge Housing Authority, who owns the properties.
You can share this story on social media: