Marijuana, money, murder: Indiana councilman sworn in to elected office while in jail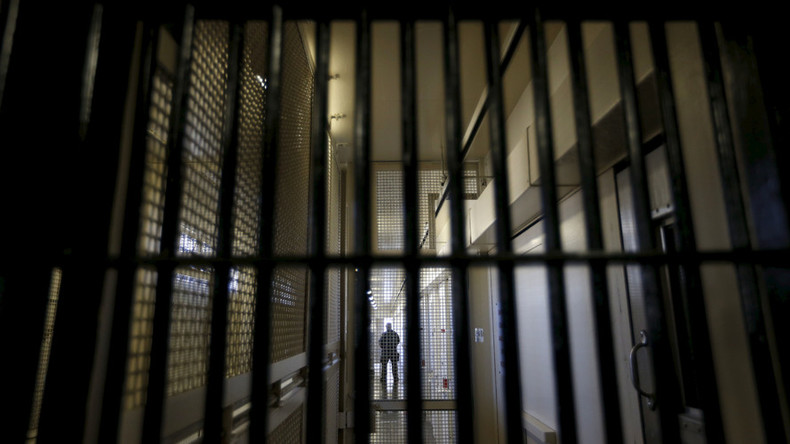 An Indiana councilman was sworn into office while in jail, where he is facing multiple felony charges, including murder and drug trafficking. Under Indiana law, he can continue collecting his over $42,000 salary until he is found guilty by the court.
"I can't remember a situation like this," Sheriff John Buncich, chair of the Lake County Democratic Central Committee, said to the Chicago Tribune when Robert Battle, 42, was re-elected weeks after being charged with murder and drug dealing. "It's wrong for the taxpayers, wrong for our party."
Battle was sworn into office for a second term as an East Chicago councilman on January 22 while being held in a federal facility. Battle ran unopposed in the November election, winning just 308 votes in a city of 30,000. He has pleaded not guilty to the charges.
As early as April 2015, the US Drug Enforcement Agency and a local drug trafficking task force were tapping Battle's phone and investigating him on drug trafficking allegations, according to a 14-charge indictment. Among the allegations are that, from 2006 to October 2015, Battle conspired with others to distribute more than 5 kilograms of cocaine. He is also alleged to have used a firearm to kill Reimundo Camarillo, 31, on October 12, while involved in a narcotics conspiracy.
Battle is also alleged "to possess with the intent to distribute cocaine and marijuana" when he was stopped by federal agents on Interstate 94 a month earlier. He was found to have 73 grams of marijuana and over $100,000 in cash. Police also linked him to 9 ounces of cocaine and three stolen guns, which were found elsewhere, according to documents.
"I'm very, very upset about this," Buncich told The Tribune. "To me, what is right is right. You are innocent until proven guilty, but the fact remains you are not going to get out. There is no bond on the charges. As the Democratic leader of the county party, I need to look out for the best interest of the party."
"Legally we are looking at everything" to remove Battle from office, he added. "Maybe there is some other loophole somewhere we can use."
Battle's trial is not schedule until August.
You can share this story on social media: