Texas grand jury indicts 'anti-abortion extremists' behind Planned Parenthood videos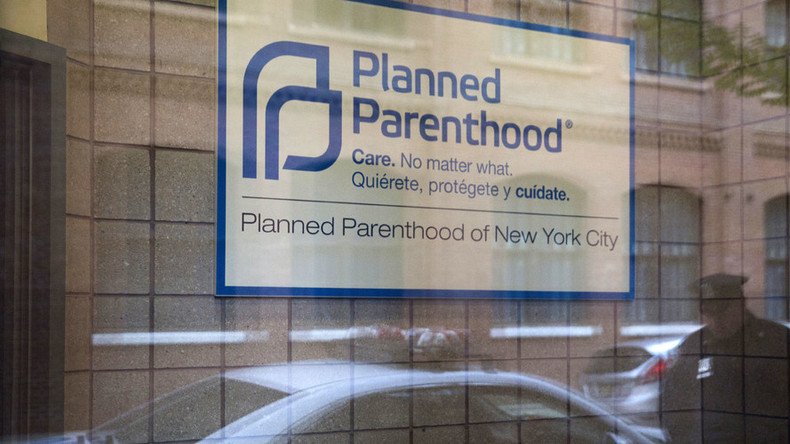 A Texas grand jury has charged anti-abortion activists for conducting a covert video operation aimed at revealing that Planned Parenthood had illegally profited from selling donated fetal tissue, while finding the abortion provider had done nothing wrong.
The grand jury in Harris County indicted David Daleiden and Sandra Merritt, the two activists behind the videos that were meant to expose how Planned Parenthood handled fetal tissue in its clinics.
"Thousands of hours of videotape" were secretly filmed and then edited before publication by the Center for Medical Progress in July. They allegedly show Planned Parenthood staff discussing the illegal sale and procurement of fetuses.
On Monday, the grand jury in Harris County put an end in the controversial investigation. It found no wrongdoing on the part of Planned Parenthood of the Gulf Coast, but charged both Daleiden, the founder of the Center for Medical Progress, and Merritt with tampering with a governmental record – a felony carrying a maximum penalty of 20 years in prison. Daleiden was also indicted on a misdemeanor count related to purchasing human organs.
"We were called upon to investigate allegations of criminal conduct by Planned Parenthood Gulf Coast," Harris County District Attorney Devon Anderson said. "As I stated at the outset of this investigation, we must go where the evidence leads us. All the evidence uncovered in the course of this investigation was presented to the grand jury."
In her statement announcing the indictment, Anderson did not give any details as to what record or records had allegedly been tampered with, or why the pair was indicted on charges related to human organs trade.
Daleiden issued a statement equating his group's "undercover techniques" to investigative journalism.
"We respect the processes of the Harris County District Attorney, and note that buying fetal tissue requires a seller as well," he said, stressing that they were following all applicable laws.
Planned Parenthood, the US' largest single reproductive health provider, welcomed Monday's indictments as yet another victory.
"This is absolutely great news because it is a demonstration of what Planned Parenthood has said from the very beginning: We follow every law and regulation and these anti-abortion activists broke multiple laws to try and spread lies," said spokeswoman Rochelle Tafolla of Planned Parenthood Gulf Coast.
The health care provider stressed that, since the release of the videos, 11 state investigations had cleared it of accusations that it had profited from the illegal trade of fetal tissue donations.
"These people broke the law to spread malicious lies about Planned Parenthood in order to advance their extreme anti-abortion political agenda. As the dust settles and the truth comes out, it's become totally clear that the only people who engaged in wrongdoing are the criminals behind this fraud, and we're glad they're being held accountable," Eric Ferrero, a spokesman for Planned Parenthood Federation of America, said in a statement.
Planned Parenthood launched a lawsuit against "anti-abortion extremists" Daleiden and Merritt last week that accuses them of engaging in "complex" criminal activities, including illegal recording, invasion of privacy, and registering fake identities to "defraud" and smear the Planned Parenthood name.
The abortion provider and the organization's defenders have repeatedly said that the videos prompted an increase in violence against clinics, including the deadly shooting at a Colorado Planned Parenthood clinic in November.
The suspect in that case, Robert Lewis Dear, claimed he was a "warrior for the babies" when he killed three and wounded another nine.
You can share this story on social media: