Tor Project moves to lessen dependency on US gov't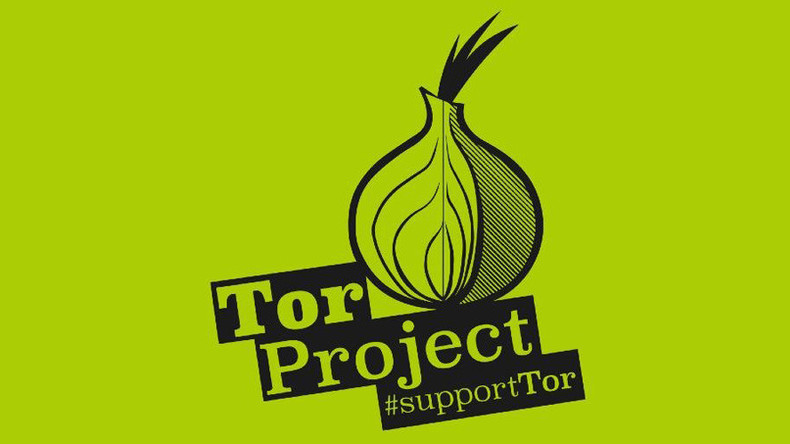 The Tor Project has raised $200,000 from more than 5,000 supporters in roughly two months' time from its crowdfunding campaign. The site providing anonymous communication was criticized for receiving government funding.
Tor is an open-source software that shields its users' browsing and correspondence from network surveillance and traffic analysis, thus enabling their anonymous communication. It works by bouncing the internet traffic from computer to computer all around the globe, effectively creating an impossible-to-follow trail.
Around 75 percent of the funding for the project – about $2.5 million a year, as of 2014 – came from the United States government, including such high-profile agencies as the State Department, according to the website Ars Technica, and also the Department of Defense, according to the Washington Post.
In an interview with Ars Technica, Shari Steele, the head of the non-profit, said that they are hoping to reduce their dependency on the government for funding. As the new head of Tor, Steele said they are looking to become more "responsive to the things that the Tor Project itself thinks are the most important things to be working on rather than what its funders think are important."
Steele went on to add: "I can't deny that there are lots of people within the Tor community, and lots of people who either are users of Tor or would be users of Tor, who are concerned about the fact that so much of the money – or any of the money – is coming from US government sources."
Funding for encryption tools such as Tor by US agencies may come across to some as counterintuitive. After all, the project came in handy for former NSA contractor Edward Snowden for and CITIZENFOUR documentarian and journalist Laura Poitras.
Even more difficult for the State Department to swallow is perhaps that the tool is known to be used by Islamic State (IS, formerly ISIS/ISIL).
In fact, the NSA and British counterpart GCHQ have tried to destroy the anonymization network and de-anonymize its users, according to a 2013 report by The Guardian.
While Tor may seem problematic for the federal government domestically, and sometimes internationally, its benefits outweigh its costs by promoting a globally free internet. Tor is able to circumvent firewalls, such as those set by the government of China or other countries with harsh internet laws.
While Tor is diversifying its backers, it's also branching out to internet users who are not as inclined to take security so seriously. Facebook has recently released a feature enabling Android users to browse the social media site using Tor's anonymization methods, reported The Verge. However, a Tor Project spokesperson has stated that the organization is not planning to support Facebook's iOS app.
You can share this story on social media: