Monsanto sues California agency over plans to list Roundup as cancer-causing chemical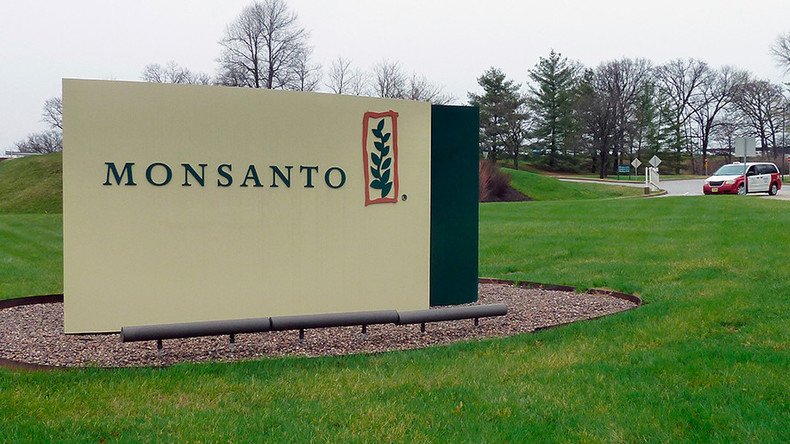 Agrochemical giant Monsanto has taken a fight for its leading weed killer to court in California, seeking to prevent glyphosate, the main ingredient in the Roundup herbicide, from making it on the state's list of cancer-causing carcinogens.
Monsanto has filed a lawsuit against California's Office of Environmental Health Hazard Assessment (OEHHA) and the agency's acting director, Lauren Zeise, arguing that glyphosate is "a widely used herbicide" approved in 160 counties worldwide and does not "present a carcinogenic risk to humans."
Under California's Proposition 65 law, enacted in 1986, the state is obliged to keep and publish a list of chemicals "known to the State of California to cause cancer or reproductive toxicity." Last revised in early December, the entire list currently takes up 23 pages and includes over 800 chemicals, according to the agency.
In September, the OEHHA said it planned to include glyphosate to its "database," adding that it does "meet the criteria for [Labor Code] listing mechanism."
"The law requires that certain substances identified by the International Agency for Research on Cancer (IARC) be listed as known to cause cancer under Proposition 65," it said.
However, Monsanto has rejected the assessment, arguing that OEHHA has "no sound basis" to include glyphosate in that list. The agriculture giant pointed out the regulator's own conclusion from 2007, when it said that "based on the weight of evidence, glyphosate is judged unlikely to pose a cancer hazard to humans."
The company also argues that "OEHHA relied exclusively on a determination by IARC," whose classification is "inconsistent" with the findings of regulatory bodies both in the US and worldwide.
In December, Monsanto assembled a 16-member panel from Intertek Scientific & Regulatory Consultancy to dispute the World Health Organization's (WHO) March 2015 conclusion, which deemed Roundup herbicide "probably carcinogenic" to humans.
Additionally, in its lawsuit Monsanto stressed that solely accepting the verdict by IARC – which it labeled an "unelected, undemocratic, unaccountable, and foreign body" – as reason to add Roundup's main ingredient to the list is unconstitutional. The lack of oversight by US regulators, the company argued, "violates Article II, Section 12of the California Constitution, which states that 'no statute proposed to the electors . . . by initiative' that 'identifies any private corporation . . . to have any power' may 'have any effect.'"
If glyphosate is included on the list under Proposition 65, Monsanto will have to provide a "clear and reasonable warning" to consumers of any of its products containing the herbicide that it might cause cancer.
The company has said the requirement would violate its freedom of speech under the First Amendment to the US constitution, and also "affect Monsanto's reputation."
The biotech giant has faced a number of lawsuits from US workers who claim that using Monsanto's weed-killer herbicide led to their cancers.
You can share this story on social media: