Monsanto-hired panel disputes WHO report on 'carcinogenic' herbicide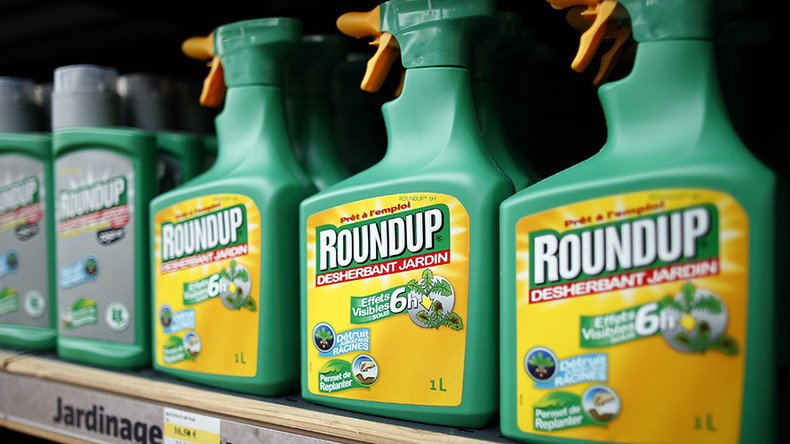 In an effort to reassure global consumers of Monsanto's leading product, a team assembled by the agrochemical giant is challenging the World Health Organization (WHO)'s conclusion which deemed Roundup herbicide "probably carcinogenic" to humans.
In order to review the WHO's International Agency for Research on Cancer (IARC) verdict, which was announced back in March, Monsanto has hired a 16-member panel from Intertek Scientific & Regulatory Consultancy to dispute the international body's findings on glyphosate.
Presenting their findings at the annual meeting of the Society for Risk Assessment on Monday, the international panel of scientists said that WHO assessment was incorrect. In fact the panel claimed that they have no evidence whatsoever that glyphosate may cause cancer.
"None of the results from a very large database, using different methodologies, provides evidence of, or a potential mechanism for, human carcinogenesis," a team of epidemiologists and toxicologists said in their report.
Monsanto claimed that the panel worked independently and transparently and the company was only providing information and data for their review of the WHO report. According to Reuters ten of the 16 internationally recognized experts on the panel have been consultants for Monsanto in the past and two others are former Monsanto employees.
The Monsanto team of experts that started working on the case in July says that IARC's assessment was selective and suffered weaknesses.
"IARC's equivalent working groups' reviews suffered from significant weaknesses such as: selectivity in the choice of data reviewed, failure to use all relevant biologic information to evaluate relationship to treatment in animal bioassays, and failure to use weight-of-evidence evaluations using all available data and appropriate weighting," the panel said.
Developed in the 1970s, glyphosate has been used by farmers in increasing quantities since the mid-1990s, when Monsanto introduced genetically engineered crops which could withstand intense spraying with Roundup. The ingredient is also used in Dow's Accord and Syngenta's Touchdown herbicides.
READ MORE: Putin wants Russia to become world's biggest exporter of Non-GMO food
The Intertek team emphasized that their findings are consistent with the European Food Safety Authority's (EFSA) conclusion announced in November. The EU's watchdog concluded that "glyphosate is unlikely to pose a carcinogenic hazard to humans." Regulatory bodies in the US also consider glyphosate safe when used as directed.
Intertek also said that their conclusions, also supported by Canadian Pest Management Regulatory Agency report in April, that said that "the overall weight of evidence indicates that glyphosate is unlikely to pose a human cancer risk."
While the battle over the seriousness of health risk posed by glyphosate continues among the scientific community, the sales at Monsanto's agricultural productivity unit, which includes Roundup herbicide, dropped 12 percent to $1.1 billion, the company reported in October.
You can share this story on social media: