Guantanamo prisoner held for 13 years on mistaken identity cleared for release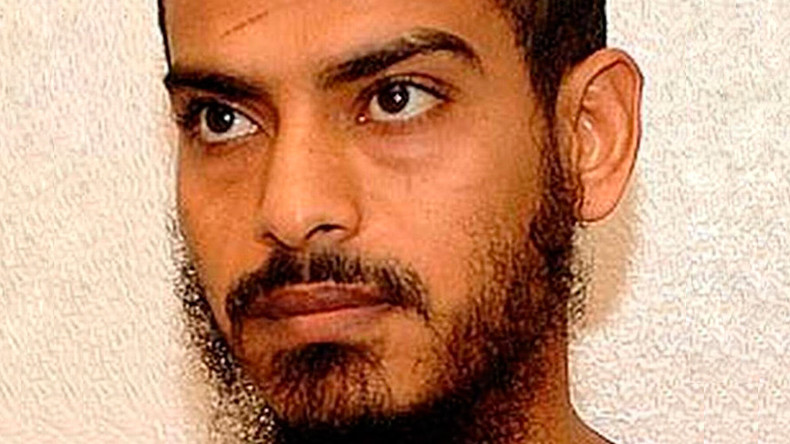 The Pentagon has approved the release of a prisoner who was held at the Guantanamo Bay facility for 13 years due a case of mistaken identity.
Mustafa al Shamiri, 37, had been detained under the pretenses of being a senior Al-Qaeda trainer in Afghanistan.
The so-called Periodic Review Board (PRB), however, came to a much different conclusion on December 1 when they heard his case. The board found that "most of the derogatory prior assessments … have been discredited and the current information shows that the detainee has low level military capability," according to The Washington Post.
Shamiri, who is only in fact a "run-of-the-mill jihadist," was linked to the more high-profile activities of other extremists because of their similar names, and spent 13 years in the Guantanamo Bay detention camp.
The Yemeni's 2008 profile called him a high-risk threat who possessed medium intelligence valued. He was called "a senior trainer at the Al-Faruq Training Camp as well as an Al-Qaeda guesthouse logistician." But his September 2015 profile had a much new assessment, which concluded that the activities that Shamiri was accused of being involved in were actually "carried out by other known extremists with names or aliases similar to" his own.
The parole board said in a short statement that he was cleared for transfer, "preferably to an Arabic-speaking country," and noted that "most derogatory prior assessments regarding the detainee's activities before detention have been discredited."
Counsel appointed by the US government to represent Shamiri before the Periodic Review Baord said in December that their client is willing to go to any country that will accept him.

READ MORE: Gitmo designed to 'destroy human beings': Ex-inmate Shaker Aamer talks to RT
"He has vocalized to us that while he cannot change the past, he would definitely have chosen a different path," the representatives said in a written statement to the PRB. "He wants to make a life for himself."
Shamiri was detained in Guantanamo since June 2002, and his latest assessment by US intelligence said that he fought in Bosnia in 1995 at age 16 or 17.
Also announced was the release of two additional detainees on Wednesday. Tariq Mahmoud Ahed al Sawah, born in Egypt, was transferred to Bosnia. Abdul Aziz Abdullah Ali al Suadi, born in Yemen, was sent on a place to Montenegro, another former Yugoslav republic.
Sawah is a former Muslim Brotherhood member who had fought in Bosnia and later Afghanistan, where he was captured.
Suadi was originally thought to be an explosives trainer for Osama bin Laden, and also fought in Afghanistan before he was captured there. Since 2010, he has only been considered to pose a negligible thread.
A third detainee, Mohammed Ali Abdullah Bwazir of Yemen, refused an offer for release. He said that he was "frightened" of leaving the prison he had called home for 14 years to go to an unidentified country where he had no family.
READ MORE: Pentagon 'thwarted' Obama's plan to close Guantanamo Bay – report
"Can you imagine being there for 14 years, and going to a plane where you could finally leave, and saying 'No, take me back to my cell?'" His lawyer, John Chandler said, according to The New York Times. "This is one of the saddest days of my life."
The approval of the detainees' release comes at a time when Guantanamo is being phased out of operation by President Obama. The prison's population is now down to 91, making January 2016 the first time since its inception that it's held fewer than 100 inmates.
You can share this story on social media: