Neon VR: Drones provide trippy simulation of space flight (VIDEO)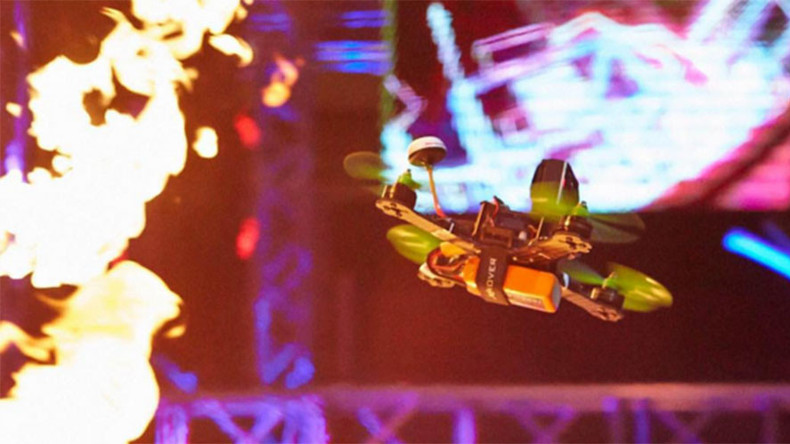 Those too impatient to wait for their very own spaceship were given the chance to test drive their dream at the XDC_2 races in Las Vegas earlier this month.
The non-killing, non-crashing civilian variety of drones were flown through an elaborate neon-lit, flame-throwing course by pilots controlling them with virtual reality goggles for guidance.
Small cameras were strapped to the drones, giving us the 'cockpit view' as the devices zipped through a series of obstacles along the three-dimensional racetrack.
Drone enthusiasts gathered in downtown Las Vegas for the second year of the competition, where XDC_2 race winner Shaun "Nytfury" Taylor beat more than 70 rivals to claim top prize in the $10,000 purse.
READ MORE: Chinese passenger drone unveiled at CES2016 (VIDEO)
Forty-five miles (73 km) northwest of Las Vegas at Creech Air Force Base, virtual pilots are flying the drones in real-life war zones like Syria, Iraq, Afghanistan, and the Horn of Africa.
"Every single day this base is at war," Creech commander Col. James R. Cluff told the Los Angeles Times last June. "These kids are not playing video games out of their mothers' basements."
More than a thousand pilots operate US Air Force drones, which conduct 65 Pentagon-mandated "combat air patrols" per day.
You can share this story on social media: