Feds framed my client, ISIS suspect's lawyer says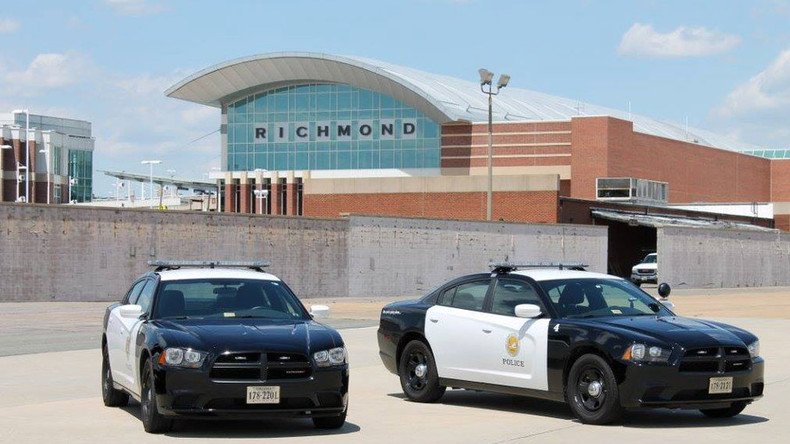 The attorney for one Virginia resident accused of backing ISIS says the plot was manufactured by three government informants. He claims federal agents are targeting Muslim Americans for fake terror plots, so they could take credit for stopping them.
"They had three informants in this case that were looking for people to get in trouble," Ashraf Nubani told reporters on Tuesday, after the preliminary court hearing for Mahmoud Amin Mohamed Elhassan, arrested Friday on charges of aiding and abetting terrorism.
Elhassan, 25, is a US permanent resident of Sudanese origin. The government charges him of aiding Joseph Hassan Farrokh, 28, who allegedly wanted to join Islamic State (IS, formerly ISIS/ISIL). The federal complaint against the men says that Farrokh planned to travel via Richmond International Airport, to Jordan and then to Syria.
Nubani argued that the entire plot was cooked up by federal law enforcement, eager to present itself as doing something to stop terrorism.
"They create cases, and then they prevent them from happening," Nubani said.
According to the complaint against Farrokh and Elhassan, three government informants were involved in the plot. One of them, identified only as CHS#3, is a convicted felon who received a reduced sentence in exchange for his cooperation. He has worked for the FBI since 2012, receiving over $10,000 in compensation.
Another informant, CHS#1, posed as an "ISIL facilitator" who told Farrokh he could help him join the terror group overseas. The third informant, identified as CHS#2, was introduced as a trusted "brother," member of the terror group.
At a meeting in November, the informants told Farrokh he would need to swear an oath of allegiance, known as the Bay'ah, to the self-proclaimed Caliphate. It was CHS#1 who read out the oath, with Farrokh repeating after him.
Farrokh was arrested on January 15 at the Richmond International Airport, and charged with providing material support to a terrorist organization. Elhassan, a taxi driver who took Farrokh to a nearby shopping center – from which Farrokh took another cab to the airport – was arrested in Woodbridge, Virginia later in the day. Federal agents said he lied to them about Farrokh's intentions, and charged him with aiding and abetting, as well as lying to the government.
Elhassan came from a "regular family," Nubani said, according to the Washington Post, adding that "some people are Islamophobic, and they're whipping up fear against Muslims."
Investigative reporters have been pointing out for years that the majority of alleged terrorist plots foiled by the FBI involve FBI's own informants acting as masterminds, catalysts and facilitators, leading along or entrapping suspects who are often mentally ill or socially inept. The trend was also noted, and criticized, by Human Rights Watch in a July 2014 report.
You can share this story on social media: