Teen hackers strike again: White House official becomes latest high-ranking victim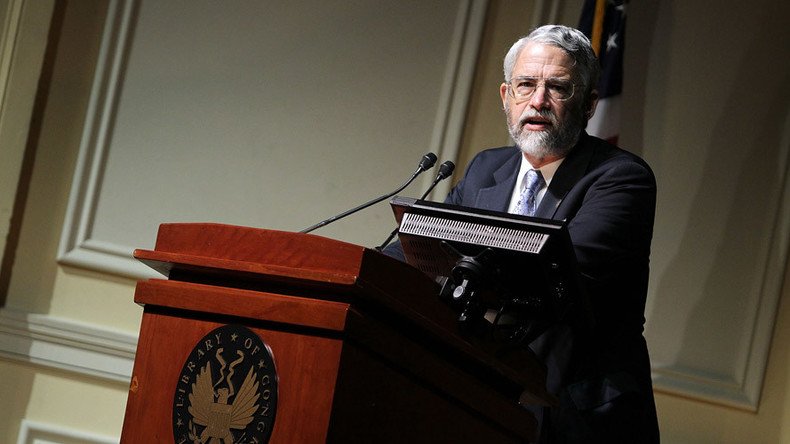 The president's senior adviser on science and technology is the latest high-ranking government casualty of a group of teenage hackers with a pro-Palestine agenda. He joins the head of the CIA and the director of national intelligence as a hacking victim.
John Holdren, the director of the White House's Office of Science and Technology Policy (OSTP), is the latest target of Crackas with Attitude (CWA), a group of young hackers who also targeted CIA Director John Brennan in October and Director of National Intelligence James Clapper in mid-January, Motherboard reported. Secretary of Homeland Security Jeh Johnson is also reported to have been hacked in October.
A CWA member identified by another hacker as Fearz used a simple phishing scheme to hack into Holdren's home phone and email accounts.
"[Fearz] sent [Holdren's wife] Cheryl an email claiming to be John LOL," group member Cracka, who claimed responsibility for the Brennan hack, told Motherboard. He added that the phishing emails said "something like 'Hey honey, do you have the password for our joint Xfinity account? I lost it'."
The hacker then forwarded his calls to the Free Palestine Movement, a pro-Palestine advocacy group.
"If you don't believe me you can call the home phone," Fearz told Motherboard's Lorenzo Franceschi-Bicchierai, giving him a phone number that belongs to Holdren, according to public records.
When Franceschi-Bicchierai called the number, founder of the Free Palestine Movement Paul Larudee picked up.
Larudee said that the hacker ‒ whose voice he had recognized ‒ had called him to say, "I did it again." Clapper's phone calls were also routed the group.
Cracka, the leader of CWA, has described himself as a non-Muslim, American high school student with pro-Palestinian views. He said he was "motivated by opposition to US foreign policy and support for Palestine."
Two members of the group, @IncursioSubter and @Derplaughing, told RT in October that they are fans of former NSA contractor and whistleblower Edward Snowden, but that the hacks are about US foreign policy.
"We've mainly planned the US because they've been funding Israel more for Palestine to be slaughtered and war crimes that've been turned [a blind eye to]… so it's mainly for US but we also have plans for UK governments too," @IncursioSubter said.
"People think we're doing it for fame but as we have mentioned, it's basically to get a point - never trust a government, we want to expose governments for what they are doing, for their lies, for them funding war crimes and such," @Derplaughing said.
The White House declined to comment on the latest hack, but confirmed that Holdren was targeted.
"We are aware of this issue and have reported it to law enforcement," a White House OSTP spokesperson told Motherboard.
You can share this story on social media: