NASA safety panel throws major shade on space agency's Mars plan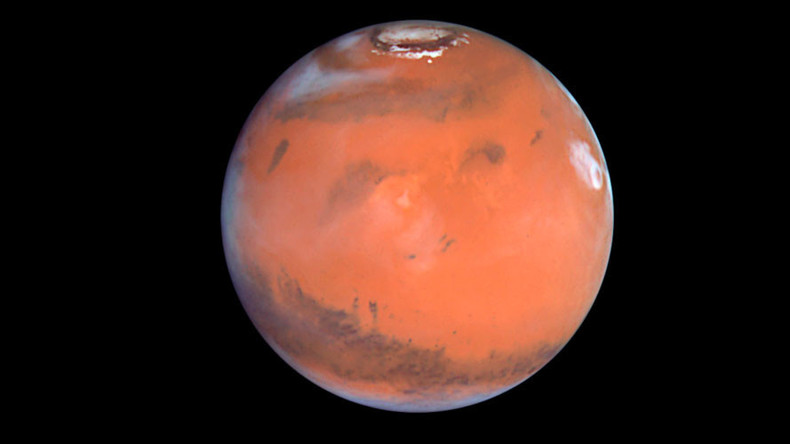 A panel charged with annual assessments of NASA says that the agency's plan to reach Mars by the 2030s is doubtable given its lack of details. It has raised concerns relating to both technology and budget.
In its latest annual report, the Aerospace Safety Advisory Panel, or ASAP, lodged significant reservations about NASA's 'Journey to Mars' outline issued in October in which the US space agency laid out a three-stage plan for landing astronauts on Mars in the 2030s. Broadly, ASAP has had qualms with the level of insight or detail in 'Journey to Mars.' In particular, the panel questions the plan based on NASA's limited budget, the technology needed to successfully reach Mars, and the relatively small window of time the agency has given itself to complete the mission.
"Unfortunately, the level of detail in the report ... does not really validate whether NASA would be capable of achieving such an ambitious objective in a reasonable time period, with realistically attainable technologies, and with budgetary requirements that are consistent with the current economic environment," ASAP wrote.
In October, NASA announced its Mars mission would require three distinct stages: Earth Reliant, Proving Ground, and Earth Independent. The first, current stage involves ongoing research aboard the International Space Station, which studies the effects of living in space for long periods of time, and furthering the development of its most powerful rocket, the Space Launch System (SLS). The second step will concern crews conducting operations in deep space environments near the moon. The third "Earth Independent" stage involves enabling human missions to low-Mars orbit or on one of the Martian moons, before eventually landing on the Martian surface.
ASAP said the Mars plan is short on specific technologies NASA will need to employ to reach the Red Planet, adding that the space agency is banking on unpredictable advances in technological prowess.
"Although the document does identify a few specific technologies that will be needed to accomplish the overall mission, including Solar Electric Propulsion and a Deep Space Habitat, it lacks a top-level architecture and/or design reference missions," the report stated. "Without these elements, it will be difficult to properly scope and sequence the needed technology development efforts to ensure that they will be available at the appropriate time."
Furthermore, ASAP is concerned with NASA's hesitance to send more humans to the Moon, which could help space crews understand Mars exploration.
"It is unclear how NASA will develop low-gravity surface experience and technology without lunar surface experience," ASAP wrote.
Ultimately, NASA may be short on specifics in order to advance its Mars plan in the political arena, ASAP said, as "spelling out a particular plan for reaching Mars today would somehow subject it to criticism by future administrations."
ASAP disagreed with such an attitude, positing that a more concrete plan would only help NASA's Martian mission.
"The ASAP believes that a well-designed mission, with anticipated rewards that are expected to outweigh the risks, would go a long way toward gaining the needed support from future administrations, the Congress, and the general public," the panel said.
ASAP's 2015 report was "based on the Panel's 2015 fact-finding and quarterly public meetings; insight visits and meetings; direct observations of NASA operations and decision-making; discussions with NASA management, employees, and contractors; and the Panel members' past experiences."
This isn't the first instance of public doubt over NASA's Mars plan from an internal body within the space agency. In November, an audit by NASA's Efforts to Manage Health and Human Performance Risks for Space Exploration said major health risks have to be addressed prior to human travel to Mars.
Among health concerns cited in the audit were damage to the central nervous system, radiation that could lead to cancer, infertility, cataracts, extensive terms of isolation, and prolonged weightlessness, which has been shown to weaken bones and muscles. The audit also found that a Mars trip poses challenges concerning food and medical supplies.
You can share this story on social media: