Possible lead exposure at Congressional building leaves 10 sick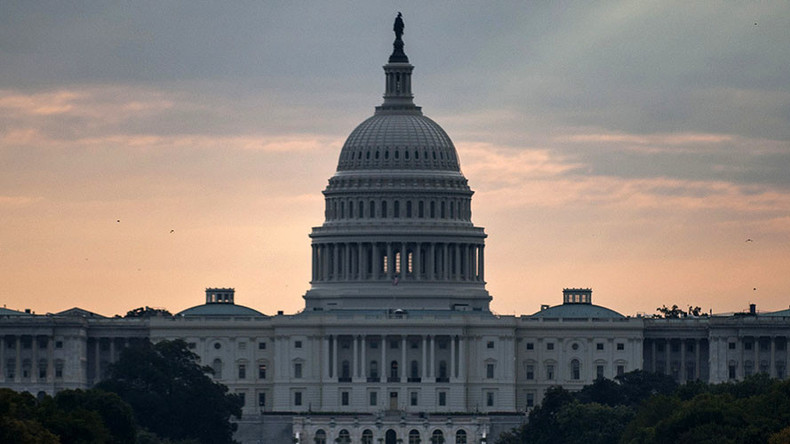 Capitol Police and Washington, DC fire officials are investigating a suspicious substance found in the basement of Longworth House Office Building after 10 cafeteria workers there suddenly became sick.
Construction has been underway at the facility, which is one of three used by the House of Representatives.
The 10 people reported feeling ill in the cafeteria area of Longworth House Office Building on Friday morning and were escorted from the building. At least two were carried out on stretchers, according to Roll Call.
Capitol Police, as well as DC Fire, EMS and its Hazardous Materials Response team were at the building, which is just a block away from the Capitol Building. The incident is believed to be connected with construction work in the cafeteria.
The Washington Post later reported that eight people were taken to a hospital for possible exposure to lead paint dust. A fire department spokesman described the symptoms of the people as minor, but declined to go into further detail.
The dust is alleged to have been released by overnight construction in an area of the cafeteria where no food preparation is done. The House Sergeant at Arms office recommended the cafeteria be closed "out of an abundance of caution," according to Roll Call.
Staff members working in the building told Roll Call the cafeteria had been closed without fanfare in the morning, but otherwise there were no signs of anything amiss.
"If I told you I don't know what you're talking about, would that tell you what you need to know?" one staff member who was not identified told the outlet. She said she had been turned away from the cafeteria when she went there for breakfast around 9 am, but had thought nothing of it.
According to NBC News, the incident also temporarily shut down neighboring streets.
You can share this story on social media: