Average age of first-time mothers reaches all time high across US – study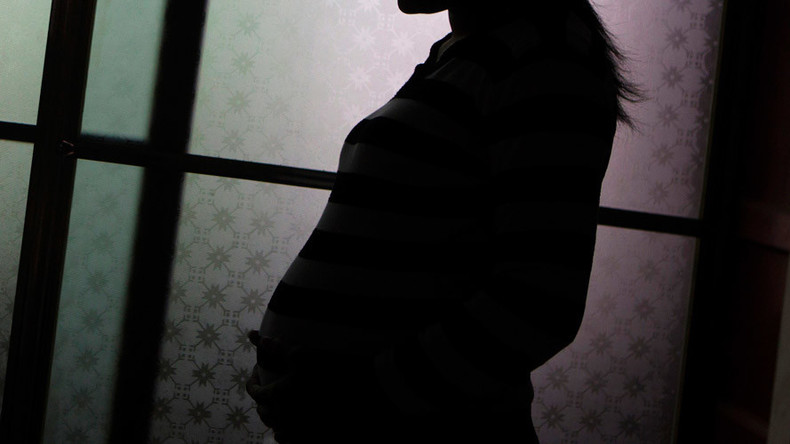 The average age of first-time mothers in the US has surpassed 26 years old in the past decade, reaching an all-time high, according to new statistics. Researchers warn the trend may affect America's overall population growth and demographic composition.
In the year 2000, women had their first child 1.4 years earlier than in 2014, the latest year the government has tracked, giving birth at 24.9 years versus 26.3, on average.
"The proportion of first births to mothers aged 20–24 was the same in 2000 and 2014, while the proportion of first births to mothers aged 25–29 increased 14%, from 24.3% in 2000 to 27.7% in 2014," said the Centers for Disease Control and Prevention report published on Thursday.
At the same time, the number of women giving birth for the first time between the ages of 30 and 34 rose 28 percent, from 16.5 percent in 2000 to 21.1 percent in 2014. The increase among first-time mothers aged 35 was almost as high (23 percent), rising from 7.4 percent to 9.1 percent.
According to the new statistics, most of this increase began in 2009 and has affected all races.
"While the mean age at first birth was fairly stable for the first half of this time period, greater increases were observed from 2009 (25.2 years) to 2014 (26.3 years)," the report reads.
The delay in childbearing has been even across the country, covering all US states and the District of Columbia. However, it appears that DC and Oregon experienced the largest increases in average birth age (2.1 years).
In general, states in the western US – California, Oregon, Washington, Utah, and Colorado – had a greater increase, amounting to 1.7 or more years.
The change is largely due to a measurable decline in teen moms, or those having children before they turn 20, according to the CDC. Yet, it is also because more and more women are waiting until their late 20s or into their 30s to have kids.
"The decrease in the proportion of first births to women under age 20 had the largest impact on this change, while increases in first births among mothers aged 30 and over also contributed to the increase in mean age," the CDC said.
The report does not specifically say if the trend is still continuing, but warns that the increase will have an effect on US demographics.
"Mean age can affect the total number of births a mother has over a lifetime, which in turn impacts the composition and growth of the US population," the report's authors conclude.
The government has been tracking the age of new mothers since around 1970, when the average was 21.
You can share this story on social media: