Thanks Hillary! Sanders raises $1.4mn in 1 day after Clinton attacks backfire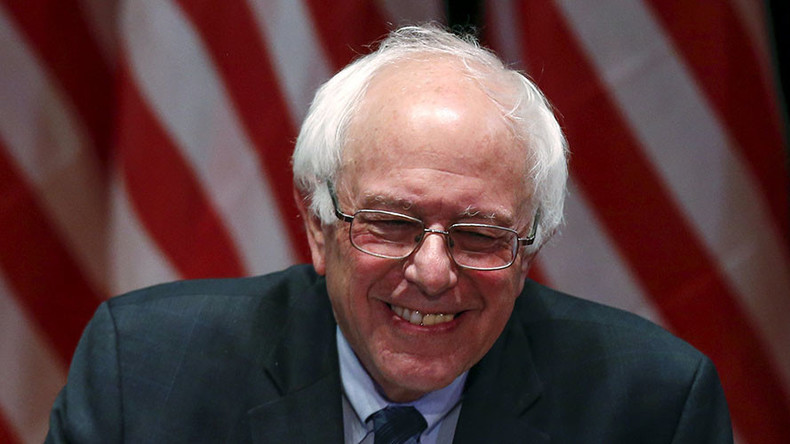 Bernie Sanders' presidential campaign raised $1.4 million in one day, following attacks on his healthcare plan by Democratic opponent Hillary Clinton and her daughter Chelsea.
READ MORE: 'Shame on you': Hillary Clinton flip flops, attacks Sanders on healthcare
While Democrats have managed to (mostly) avoid mud-slinging, particularly in contrast to their Republican counterparts, the campaign took a dirty turn when the Clintons falsely suggested that Sanders' single-payer health care plan would leave millions of Americans unprotected.
The fact-checking website PolitiFact confirmed the average household would save between $505 and $1,823 per year under Sanders' Medicare-for-all proposal, thus debunking assertions made by the Clintons this week.
Sanders is enjoying a bump in popularity with rising poll numbers, donations, and a key endorsement from the powerful political group MoveOn.
He also received praise from Vice President Joe Biden for his gun record and the historic campaign he is running.
"I think that Bernie is speaking to a yearning that is deep and real. And he has credibility on it," Biden said in an interview with CNN.
With the first contest just weeks away, the Vermont senator is leading the former secretary of state by five points in Iowa and 14 in New Hampshire.
Clinton's 20-point national lead has shrunk to seven points, according to a New York Times and CBS poll on Tuesday.
Sanders' campaign spokesperson Michael Briggs thanked the Clinton campaign on Wednesday.
"As of now, we are at about $1.4 million raised since yesterday when the panic attacks by the Clinton campaign began," he said. "We've gotten 47,000 contributions. We're projecting 60,000 donations. Even for our people-powered campaign, this is pretty darn impressive."
READ MORE: Bernie bucks: Sanders smashes Obama record with $33mn from individual donors
Clinton denied feeling nervous about the direction of her campaign on the NBC morning show Today, instead saying she was "excited about where we are."
While Sanders has relied on an unprecedented level of grassroots support, his team might expand its TV ad campaign with the new infusion of cash.
You can share this story on social media: