Up in the air: NASA still doesn't know where to send its Space Launch System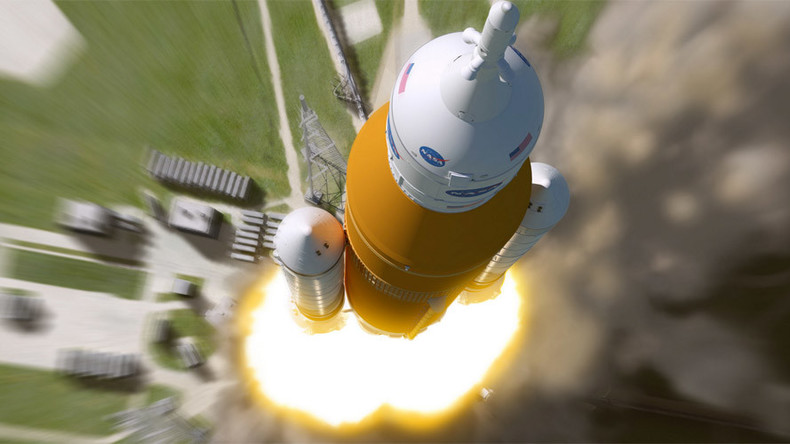 NASA's Space Launch System – a next-generation rocket – doesn't actually have a concrete plan for its use, agency officials admitted during a meeting. Officials cite funding issues, even though the program far exceeds its budget.
The agency does know that the rocket will fly an uncrewed mission on April 30, 2018 and possibly perform a manned mission around the moon between 2021 and 2023. But beyond this tentative schedule, NASA only has a vague promise of eventually visiting asteroids and Mars.
The Tuesday "all hands" meeting discussing this uncertain future was held at NASA's Kennedy Space Center in Florida. Among the hard truths brought to the table was the fact that less than 50 percent of the 14,500 civil servants in NASA's employ are directly or indirectly involved in spaceflight.
The sentiment of the meeting was that it's time for the agency to make decisions concerning a flight manifest plan instead of just collecting data, according to NASASpaceflight.com.
But the issue goes deeper than a lack of decisive action. The SLS program far exceeds its budget, and already has more than $1 billion poured into it per year, with The Verge pegging the final cost of development to be $18 billion by the time 2017 rolls around. And once built, each launch will cost anywhere from $500 to $700 million. These steep price tag makes it unlikely that the SLS will make more than one flight a year.
In terms of purchasing power, NASA's budget is at its lowest level since 1961. Despite Congress recently upping the agency's annual funding for 2016, funding is effectively lower because the agency's "to do list" has increased by around $3 billion.
READ MORE: 'Historic pioneering endeavor': NASA reveals plan for human mission to Mars
Being an organization that deals with leading-edge technology, NASA has to speculate where funding will come from in the next few decades. Right now, the agency is also concerned with the policy risk that comes along with the presidency changing hands in just over a year. The Obama administration has taken a stand against returning to the moon, but this position has come under criticism in recent years, meaning that the plan may change depending on whoever is in office.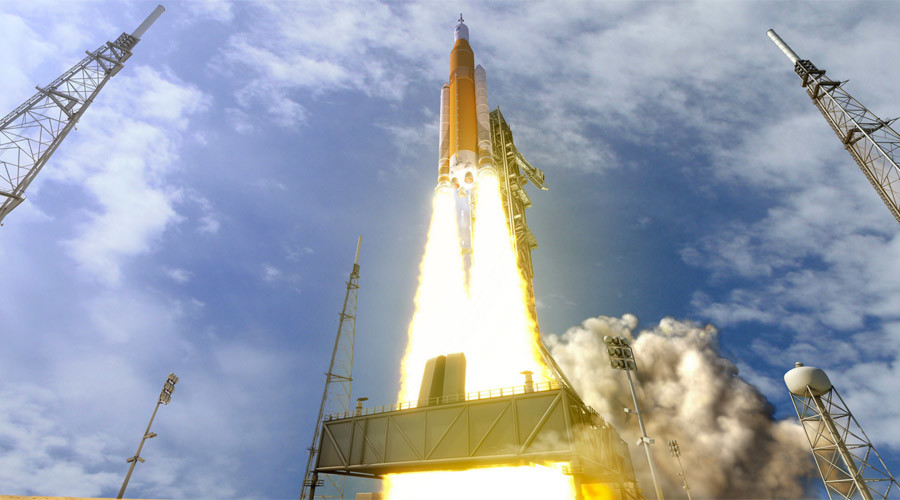 Adding to the funding and scheduling quagmire is the fact that there are two versions of the SLS. The original version of the rocket has a smaller upper stage portion. It's going to be used for the first test flight in 2018, and was originally meant to be used in the first crewed flight in 2021 or 2023 as well. But after NASA received more funding, it created a second version that has a larger upper stage, which makes the craft more useful for missions deeper into space.
You can share this story on social media: