'Send Mr. Bundy the bill': Judge wants Oregon militia to pay $70k a day for security costs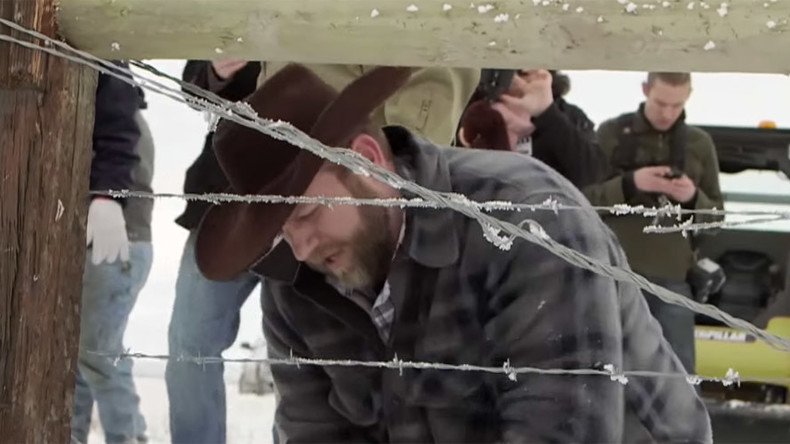 An Oregon judge says that he will send the ranchers and anti-government activists the bill for security costs that have been piled up because of their standoff with the federal government.
Harney County Judge Steve Grasty said the cost of setting up security measures for Ammon Bundy and his militia is between $60,000 and $70,000 a day.
"We're going to send Mr. Bundy the bill," Grasty told KTVZ-TV.
The militia has been occupying the Malheur National Wildlife Preserve in eastern Oregon since January 2, and schools in the areas were closed until Monday due to security concerns. The protesters, many of whom are not from Oregon, claim that they are standing up for a pair of local ranchers who are serving five years in prison on what they believe are trumped up terrorism charges for starting a brush fire. They have also demanded the transfer of the federally owned land to the county, according to KTVZ-TV.
In addition to the costly increase in security that Bundy and company brought, Grasty said that the "bill" would be for the salaries of teachers and other public employees who didn't go into work when schools and government buildings were closed due to the standoff.
Grasty also urged the community not to provide supplies for the protesters, who have asked for items such as cigarettes, tampons and coffee creamer.
"No matter how you feel, do not bring food and supplies up to the refuge," Grasty said.
READ MORE: Oregon refuge occupiers dismiss armed supporters, start negotiating with FBI
The judge called the protesters "armed thugs," but also said that there's "no way to deny" that the standoff started a necessary dialogue about federal land management policies.
Judge Grasty admits the Bundy brothers may have shed light on the issue but "won't give them credit." It's a community issue now

— Simone Del Rosario (@SimoneReports) January 12, 2016
Grasty has previously made his voice heard on issues of conservation in eastern Oregon. In September, he wrote an opinion piece for the Oregonian, criticizing litigation that prevented the Bureau of Land Management from using machinery in efforts to preserve the grouse, a type of bird.
Harney County Sheriff David Ward, who has said that he agrees with the protesters' views but not their tactics, set up barriers and other security measures around the courthouse and his office in response to threats against county officials.
Ward issued a statement on Monday saying that he and other officers "will not be intimidated," and urged militants from out of state to leave.
"There's an hourglass, and it's running out," he said. "Go home."
You can share this story on social media: