Child slavery case against Nestle can proceed - SCOTUS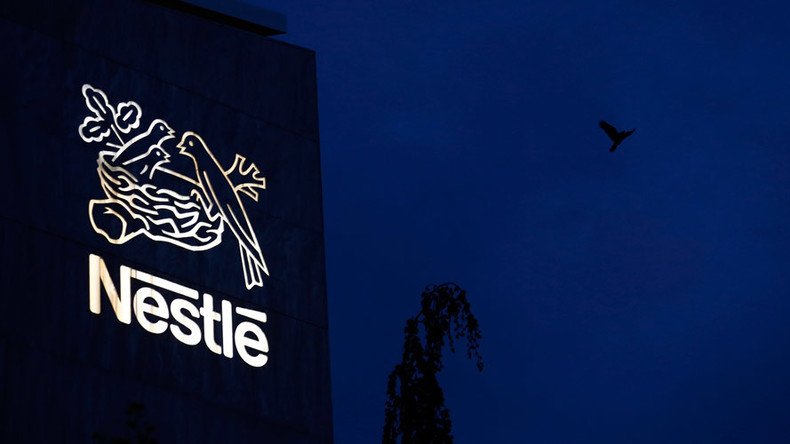 The US Supreme Court has rejected a bid by three of the world's biggest food producers to throw out a lawsuit holding them accountable in a landmark child slavery case.
Nestlé, Archer-Daniels-Midland, and Cargill are being sued for using unpaid children to harvest cocoa in Cote d'Ivoire.
Monday's Supreme Court decision backs up a 2014 ruling by the 9th Circuit Court of Appeals that refused to dismiss the lawsuit against them.
The companies stand accused of aiding and abetting human rights violations by purchasing cocoa from Cote d'Ivoire in full knowledge of the country's child slavery problem.
Three individuals filed a class action in 2005, alleging they had been trafficked from Mali as children and forced to work harvesting cocoa beans without pay.
They say they worked for up to 14 hours a day and suffered physical abuse including whipping. According to court documents, they were kept in locked rooms when not working and were fed only scraps of food. One plaintiff described guards slicing open the feet of child workers trying to escape.
The accusers claim the companies offered financial and technical assistance to local farmers to guarantee cheap cocoa - and benefited economically from violations of international labor conventions and law.
In 2010, Nestlé successfully stopped a bill in the US Congress that would have made cocoa products carry labels guaranteeing no child labor was used.
A 2015 report by the Fair Labor Association, which includes Nestlé as a member, found evidence of forced and child labor in Cote d'Ivoire farms used by the company during a number of unannounced visits the previous year.
The lawsuit alleges violations of the Alien Tort Claims Act, Torture Victim Protection Act, US Constitution, and California state law.
The case focuses in part on the 2013 Supreme Court ruling that makes it more difficult to sue corporations for overseas abuses.
The court threw out Kiobel v Shell, a case that accused the oil company of aiding state-sponsored torture and murder on the grounds that the law covered violations in the US only, as elsewhere, violations must "touch and concern" US territory.
The plaintiffs in this case were found to have standing to bring the Alien Tort Statute (ATS) case because of the universal prohibition against slavery. The appeals court ruled that the plaintiffs could update their suit to account for the 2013 ruling.
Several business groups in the US and Europe, including the US Chamber of Commerce, came out against the lawsuit because ending child slavery would be a threat to investment and "corporate human rights".
In their Amicus Brief to the Supreme Court, they wrote: "Some judges might genuinely desire that US companies stop doing business with cocoa farmers in Côte d'Ivoire, perhaps hoping that such non-participation would benefit local farmers and children. That foreign affairs decision, however, is not the judiciary's to make, and the ATS certainly is not a tool that private parties may wield to dictate foreign policy."
Nestle has long been criticized for its policies involving children, going back to the 1970s with reports such as "The Baby Killer" and "Nestle Kills Babies", which said the company deliberately contributed to the malnutrition and deaths of infants by discouraging breastfeeding in the name of their brand of formula and dressing up sales reps as nurses.
A worldwide boycott of Nestlé on this issue continues to this day, lead by the UK group Baby Milk Action, which maintains a list of Nestlé products on its website.
Despite the boycott and Monday's ruling, consumers continue to give billions of dollars to Nestlé, the world's largest food company based on revenue, and its stock went up on Tuesday by more than two percent.
More recently, Nestlé has been accused of unethically bottling California water during droughts, destroying rainforests and orangutans in pursuit of palm oil, and failing to keep lead out of noodles in India.
Cargill, which controls much of the global grain trade, has been accused of unethical palm oil extraction as well, along with the use of child labor in palm oil plantations in Indonesia.
Agribusiness giant ADM, the "Supermarket to the World", was caught breaking antitrust laws and price fixing in 1996 as well as causing air pollution in Iowa and wastewater discharge in Missouri.
You can share this story on social media: