Court finds no discrimination in FBI pushup numbers for men and women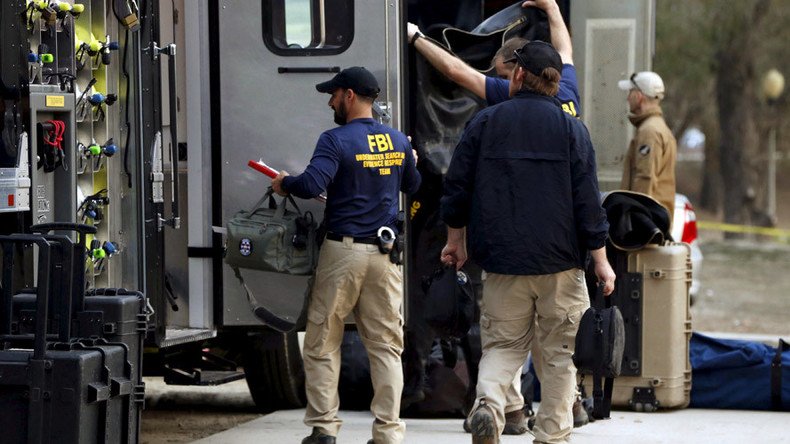 A federal appeals court has ruled the FBI's requirement that men do more pushups than women at its training academy is not discrimination. An FBI candidate filed the lawsuit after he failed a fitness test by one pushup.
A three-judge panel of the Fourth US Court of Appeals in Richmond, Virginia, ruled Monday that the Federal Bureau of Investigation may have different physical fitness standards for male and female trainees, as long as men and women are not required to achieve unequal levels of fitness.
In 2012, Jay J. Bauer sued based on his view that the standardized push-up requirements to pass the FBI's training exam ‒ 30 for men and 14 for women ‒ discriminated on the basis of sex, violating Title VII of the Civil Rights Act of 1964. In his attempt at becoming an FBI special agent, Bauer fell one pushup short of the requirement. The US government appealed a 2014 ruling by a lower court that agreed with Bauer.
"An employer does not contravene Title VII when it utilizes physical fitness standards that distinguish between the sexes on the basis of their physiological differences but impose an equal burden of compliance on both men and women, requiring the same level of physical fitness of each," wrote Judge Robert B. King in the unanimous decision.
"Because the FBI purports to assess physical fitness by imposing the same burden on both men and women, this rule applies to Bauer's Title VII claims. Accordingly, the district court erred in failing to apply the rule in its disposition of Bauer's motion for summary judgment."
The FBI did not return a request for comment by the Wall Street Journal. Bauer's attorney declined to comment.
Bauer has worked as an intelligence analyst in the FBI's Chicago field office since 2009, the WSJ reported. Bauer had completed more than 20 weeks of FBI training, including firearm and academic testing, before he could only complete 29 pushups during testing, his lawsuit claims.
The disparity in pushup requirements for men and women shows the FBI "intentionally ignored signs that the male standard was more difficult," the lawsuit said, adding that a study used to set gender norms for physical standards found that 14 pushups for females corresponds to between 27 and 29 for men.
Bauer tried to resolve his dismissal from agent training for two years before filing the lawsuit, according to court documents cited by the Daily Herald.
In addition to the untimed pushup requirements, potential FBI agents "must achieve a minimum cumulative score of 12 points with at least one point in each of four areas: sit-ups in one minute, timed 300-meter sprint … and timed 1.5-mile run," according to the FBI's website.
You can share this story on social media: