Loopholes in US visa system play into human traffickers' hands – report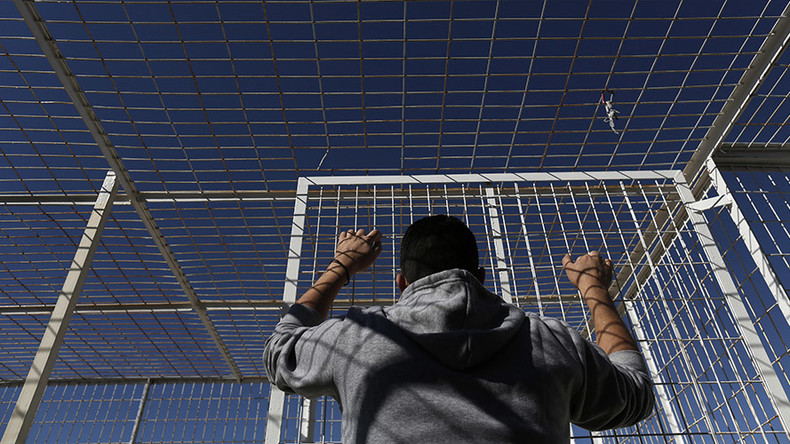 Lack of communication and data sharing between the major immigration services has allowed human traffickers to bring hundreds of their victims into the US on work and fiancé visas, a Department of Homeland Security report has revealed.
According to the new DHS report, between 2005 and 2014, 17 of 32 human trafficking cases known to the feds primarily involved those two types of visas, which were used to legally bring victims into the country. In the remaining 15 cases, victims either entered the US illegally or failed to leave the country when their visas expired.
The DHS determined that family reunification visas have also been used.
All trafficking victims in these cases were then exploited for labor or prostitution, in some cases through physical or psychological abuse.
"From 2005 through 2014, 274 of over 10,500 (3 percent) of the subjects of ICE human trafficking investigations successfully petitioned [US Citizenship and Immigration Services] to bring family members and fiancés to the United States," the DHS said, adding that the Immigration and Customs Enforcement (ICE) failed to say how many of the 274 petitioners were human traffickers. Its data did show that 18 people had been arrested on human-trafficking related charges, including 11 cases for the sex trafficking of children.
It is estimated that there could be hundreds of thousands of human trafficking victims in the United States. Most of them are US citizens, but many foreign nationals are also brought into the country for exploitation.
According to the DHS, many of those crimes could have been averted had the ICE and USICS shared the data they had collected on traffickers.
"We found that ICE and USICS cooperated on a limited basis to exchange human trafficking data," the report said.
Both immigration services have accepted the DHS' recommendations to improve cooperation between them in order to identify human traffickers.
You can share this story on social media: