Abuse of foreign maids linked to domestic workers' visa system – report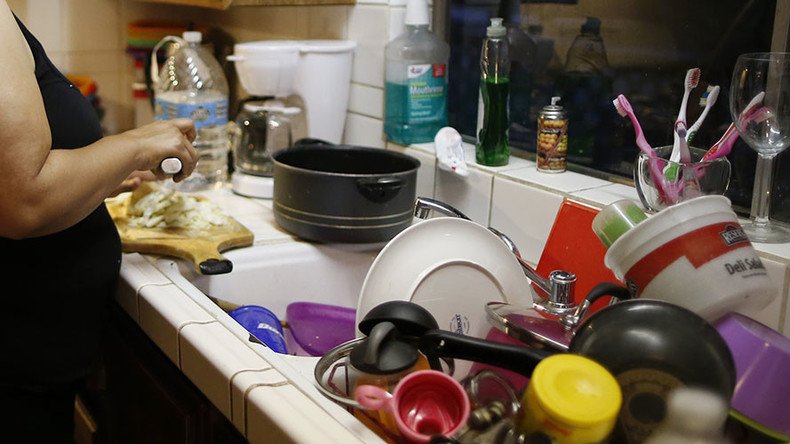 Britain's domestic worker visa scheme contributes to a system of modern day slavery by tying domestic workers to the wealthy Gulf families who bring them to Britain, a government inquiry into the scheme has found.
The current system, introduced by the Home Office in 2012, legally binds overseas domestic workers to the employer that brought them to the country. The workers are allowed to enter the UK with their employers, but once in Britain they have no legal right to seek other employment.
The independent inquiry, authored by barrister James Ewins, found "the existence of a tie to a specific employer and the absence of a universal right to change employer and apply for extensions of the visa are incompatible with the reasonable protection of overseas domestic workers while in the UK."
The report echoes the findings of NGOs and rights groups that showed domestic workers are subjected to a host of abuses, including physical and sexual violence, deprivation of food and non-payment of wages. The review recommends workers should be allowed to change employers and stay in the UK for up to two and a half years.
The British government issued some 17,000 overseas domestic work visas last year, the vast majority of which came from the Gulf States. Half of all visa applications came from Saudi Arabia and the United Arab Emirates.
Campaigners have been deeply critical of the visa scheme since its inception, decrying it as a "kafala" for the UK and have petitioned the government to abolish it. The kafala system in the Gulf States binds foreign workers to a single employer for the duration of their stay in a country.
Commenting on the report, Izza Leghtas of Human Rights Watch said: "[A] worker who is abused by her boss is faced with two choices: to stay and live with the abuse, or run away and risk deportation. This is a terrible 'choice', and leaves many trapped in horrific conditions."
A spokesperson for the Home Office said: "This government is committed to stopping modern slavery in all its forms. We are working to ensure we provide all victims of modern slavery and trafficking with the protection and support they need through the national referral mechanism (NRM)."
You can share this story on social media: