4 teens arrested in New York for gang-raping 18yo in playground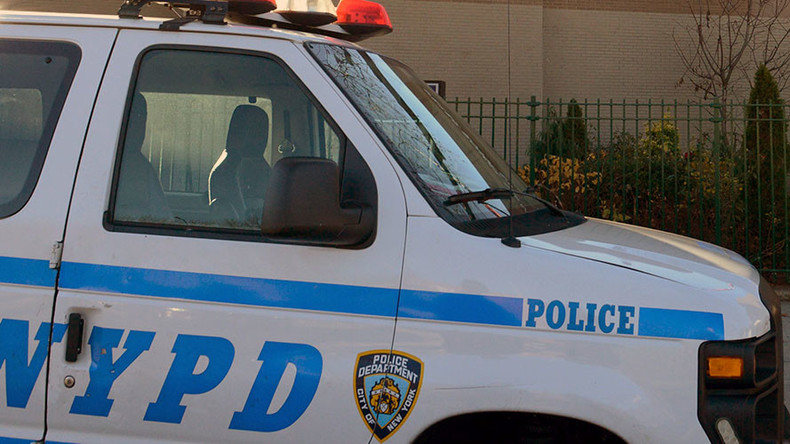 Four teenagers (ages 14, 15, 15 and 17) suspected of gang-raping a young woman at a Brooklyn playground, after ordering her father to leave by pointing a gun at him, have been taken into custody.
One other suspect remains at large. The attack took place on Thursday and locals are angered information about the incident has only just appeared. The suspects were taken into custody on Sunday.
"Why are we only just hearing about this yesterday?" Kakeshia Taylor, 27, a mother of three told the New York Times. "This is breaking news. We need to know what's happening in our neighborhood."
Five young men, one of them armed, approached the father and daughter at Brooklyn's Osborn Playground at around 9:10pm on Thursday, according to the police report. The play area, where the two were drinking beer, is a notoriously dangerous place at night
"One of them put a gun in my face, telling me to run, and all of them had their way with her," the father told WABC.
The father went to find help. He said he didn't have a cell phone on him and with the local deli refusing to call the police, it took him at least 20 minutes to find a patrol car.
When they returned to the playground with the police officers, the attackers had already fled.
The teenager suffered cuts to her arms, legs and neck during the assault. She said she screamed for help, but no one came to her aid.
The police immediately called a supervisor and an ambulance, and the girl was taken to Kings County Hospital Center for treatment.
After canvassing the area for CCTV footage on Friday, the police released surveillance video on Saturday of the suspects entering a nearby deli before the attack.
Two teenagers, aged 14 and 15, were then turned in to the police by their parents, while the two others, aged 15 and 17, were apprehended by the authorities.
"I am disgusted and deeply saddened by the horrific attack that took place in Brownsville yesterday evening," New York Mayor Bill De Blasio said.
You can share this story on social media: