#StopRapeEducate activist liveblogs rape in South Africa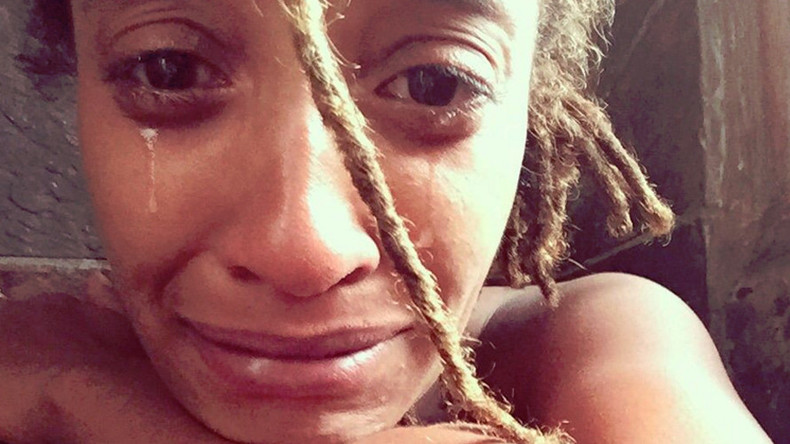 Amber Amour was in South Africa when she claims she was attacked in a hostel shower. The 27-year-old New Yorker began to document the ordeal moments after the attack to her 20,000 Instagram followers.
Amour began #StopRapeEducate a year ago after being raped in New York and was on an awareness world tour when the latest attack occurred. She posted "I honestly never thought it would happen to me again, and certainly not during the #StopRapeEducate World Tour..."
She also posted a picture with the alleged attacker taken a week previously.
"I did my first@stoprapeeducate chalk art piece in Cape Town with the man who would rape me one week later. It's a shame because I honestly thought he was cute."
While many continue to show their support, Amour highlighted others who accuse her of setting it up.
She describes the events leading to the alleged rape as she went to take a shower in the hostel.
Amour says she was forced to her knees as soon as she entered the bathroom. "I said "stop!" but he just got more violent. He lifted me up and put his penis in my vagina. I asked him to stop, again, as I began to cry."
The next Instagram post detailed her decision to find justice.
"Dealing with cops is tough and the rape kit is the last thing I want - tools and metal instruments and combs all up in my private parts.... But this is what I stand for. I tell you guys to speak up every single day and I know that I need to practice what I preach."
Amour is still in South Africa, where an estimated 500,000 rapes occur each year, and as few as one in 13 are reported. She continues to campaign to create a culture of consent.
You can share this story on social media: