Kerry blames China for 'failed' soft approach to N. Korea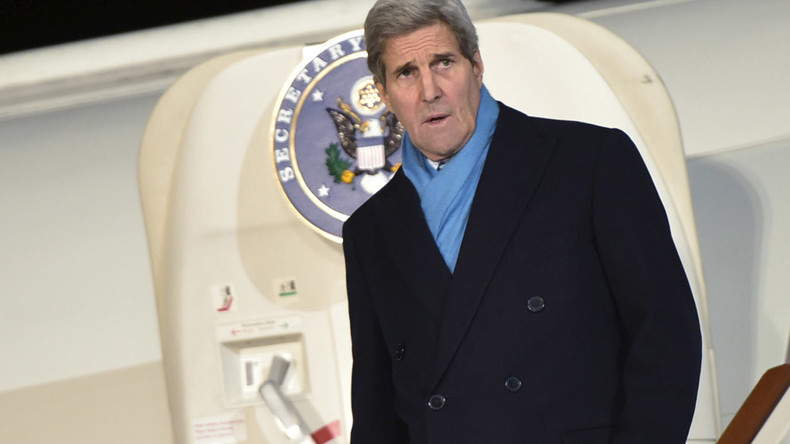 US Secretary of State John Kerry rebuked China over its appeasement of North Korea, which rocked the international community by conducting a nuclear test Wednesday. Beijing has urged Pyongyang to observe the denuclearization of the Korean Peninsula.
Kerry told reporters in Washington on Thursday that America "respected" Beijing's special approach towards North Korea, and in particular sanctions imposed on Pyongyang.
"China had a particular approach that it wanted to make, and we agreed and respected that," Kerry said following a phone call with his Chinese counterpart Wang Yi.
"Today in my conversation with the Chinese I made it very clear: that has not worked and we cannot continue business as usual," Kerry said.
Kerry decisively denied a journalist's allegation that the new North Korean nuclear test was a result of lack of oversight by Washington.
"North Korea has never been left unattended to. Not for one day," Kerry stressed.
US officials are stressing China should be very worried that Pyongyang never warned Beijing of the upcoming nuclear test, as it did in the previous instances.
Washington thinks that without China's economic support of Pyongyang, Kim Jong-un's regime would crumble.
However, instead of committing itself to compromising North Korea's economy, China has opted to apply pressure on Pyongyang from a different angle.
"China urges North Korea to adhere to denuclearization, to reiterate its commitment to this principle and to refrain from actions that can exacerbate the situation," the Chinese Foreign Ministry's spokesperson Hua Chunying said on Friday, adding that maintaining peace and stability in the region is China's confirmed position.
"In light of new developments, China will continue to protect the non-proliferation regime and will work with all parties to resolve this issue," the diplomat said.
Former US ambassador to the UN, Bill Richardson, believes that new thinking and new policies are necessary in order to deal with Pyongyang. "I don't mean we have to cave into their demands, but there's no diplomacy going on… Kim Jong-un won't talk to anyone. That's the dilemma," he told Larry King during his show, Politicking.
Richardson stressed that the world needs to engage with North Korea.
"What you don't want is them expanding their nuclear arsenal, being more hostile, this is why we have got to engage them, talk to them. We have got to find ways to do it, maybe not the traditional way – government to government, maybe the Pope, maybe the United Nations, maybe some third party that can be helpful and that could try to make a difference," he said.
You can share this story on social media: