White House delays new sanctions on Iran with no explanation – report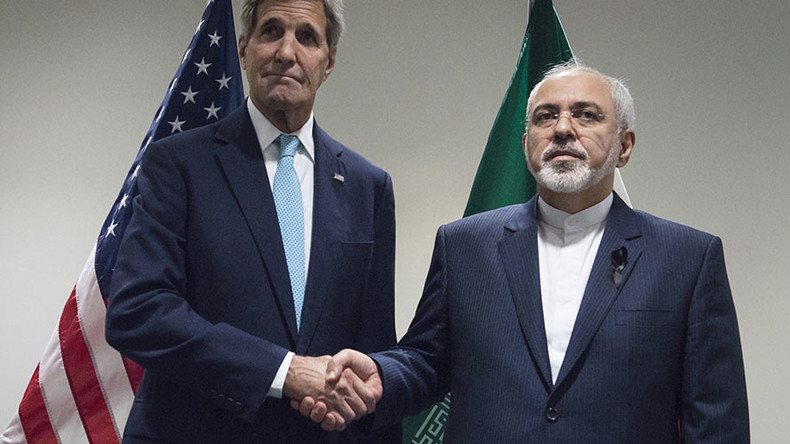 The White House notified Congress on Wednesday that the following day the Treasury Department would implement new sanctions on Iran for its recent missile tests. However, when it came time, the Obama administration reportedly delayed without offering a reason.
The heads-up to Congress specified Thursday at 10:30am as the time the new sanctions were to come into effect. The new penalties were to be imposed on just under a dozen companies and individuals from Iran, Hong Kong, and the United Arab Emirates that the US believes have been involved in Iran's ballistic missile tests, which took place earlier this month.
But come 11:12am on Thursday, House of Representatives and Senate members received word that the announcement was going to be "delayed for a few hours," according to the Wall Street Journal.
Nearly 11 hours later, however, around 10pm, a White House email was sent, reading, "We are considering various aspects related to additional designations, as well as evolving diplomatic work that is consistent with our national security interests, and as such we will not be announcing any additional designations today. We will continue to keep you informed as we work through remaining issues."
It is difficult to gauge the rationale for such a statement, because US officials have said Secretary of State John Kerry and Iranian Minister of Foreign Affairs Javad Zarif are almost always within reach of each other, and the White House maintains it is still opposed to Iran's missile defense program, leaving the Treasury Department's sanctions on the table.
Republican lawmakers, however, haven't hesitated to voice criticism over the postponement.
"If the president's announced sanctions ultimately aren't executed, it would demonstrate a level of fecklessness that even the president hasn't shown before," Representative Mike Pompeo (R-Kansas) told the Wall Street Journal.
On Thursday morning, Iranian President Hassan Rouhani tweeted, "In response to new US #sanctions planned against Iran's ballistic missile program, have ordered the Defense Minister to expedite the program," but slightly backed off less than an hour later, tweeting, "If US continues its illegitimate interference w/ Iran's right to defend itself a new program will be devised to enhance missile capabilities."
State Department spokesman John Kirby told the Journal, "We've been clear from the outset that—outside the parameters of Iran's nuclear program—we would continue to take appropriate actions to address Tehran's destabilizing behavior."
However, based on previous statements, the Obama administration's next action could actually come in the form of sanctions relief. Since the US has recognized Iran's curtailment of its nuclear program, some $100 billion in Iranian oil profits locked up in overseas accounts may be released as early as January, officials have said.