E-cigarette explodes in California teen's pocket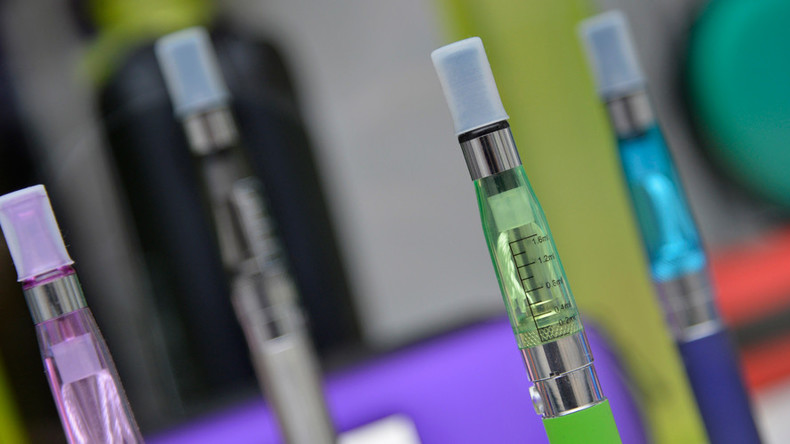 An e-cigarette blew up while stored in a teen's pocket, shooting itself 15 feet through the inside of a grocery store in Orange County, California.
The 19-year-old was working at an Albertsons supermarket on Monday night when the e-cigarette battery exploded after coming into contact with his keys.
The battery caused the e-cigarette to catch fire. The unit flew from the pocket, ripping his pants to the knee. The device narrowly missed a co-worker as it shot across the room, according to reports from other employees.
The teenager was taken to hospital where he was treated for burns to his thigh.
While e-cigarettes offer a safer alternative to traditional cigarettes, the trade off is a risk of explosion.
On Tuesday, a truck crashed in Jackson County, Indiana after an e-cigarette exploded in the driver's face.
In November, an e-cigarette exploded in Cordero Caples' face as he smoked, leaving him with a broken neck and burns.
In March, Chris Brookin's e-cigarette exploded in his hand, firing shrapnel into his hand and setting his room on fire. "It sounded like a shotgun," Brookins told the OC Register.
Laura Baty, an 18-year-old barmaid was terrified when an e-cigarette exploded while she was working in a Yorkshire pub. The device had been charging when it shot at her.
You can share this story on social media: