1 American killed, 2 wounded in Afghanistan attack – DoD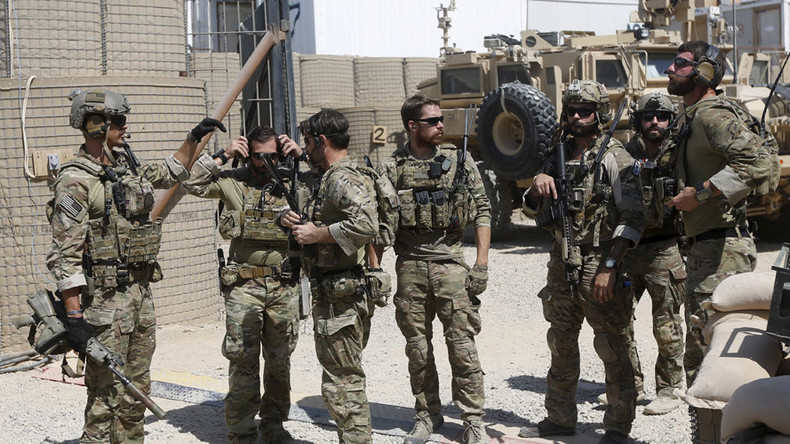 A member of the US Special Forces was killed and two others were wounded in battle with the Taliban in southern Afghanistan's Helmand province, the Pentagon confirmed.
The forces were taking part in a counterterrorism operation in Marjah in the Helmand Province when they came under fire, the Department of Defense told reporters. The names of the casualties have not been released. The Taliban has recently been focusing on retaking parts of Helmand, prompting the US to retaliate with operations on their own.
"We are deeply saddened by this loss," Brigadier General Wilson Shoffner, a spokesman for US forces in Afghanistan, said in a statement. "Our heartfelt sympathies go out to the families and friends of those involved."
Several members of the Afghan military were wounded in the operation as well. A medevac helicopter was sent to rescue the casualties, but was then forced down, according to some reports, by mortar and small-arms fire.
A spokesman for the US military in Afghanistan said the helicopter had experienced "mechanical malfunctions."
"It was not shot down. It intentionally landed safely," he said, according to the BBC.
The main body of US-led NATO forces left Afghanistan at the end of 2014, but some Special Forces personnel remained behind with the mission of supporting the local military. Last October, President Barack Obama announced that the 9,800 US troops currently in Afghanistan will stay through the end of 2016, while the troop presence would be reduced to 5,500 by the end of 2017.
Last month, six US airmen were killed near Bagram Airfield north of Kabul by a suicide bomber, making it the single largest loss of US life in the Afghanistan in 2015. Tuesday's incident marks the first American casualties in 2016.
You can share this story on social media: