Taliban attacks: 6 NATO troops killed in Afghanistan, part of Helmand province seized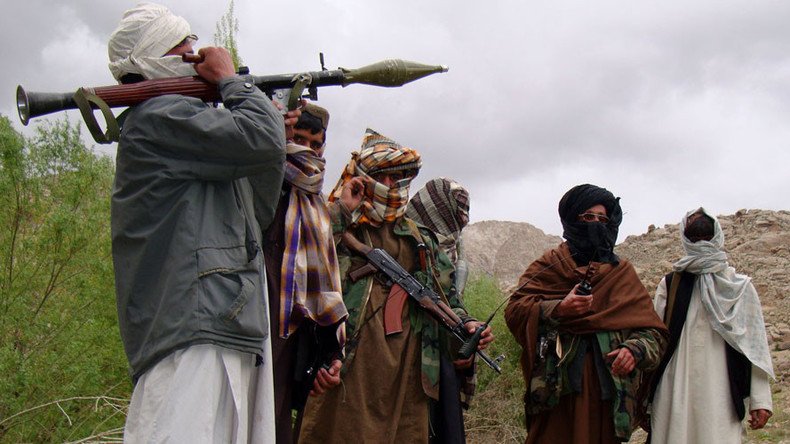 A Taliban suicide bomber has killed six NATO troops at the Bagram base outside Kabul. The militant group has also conducting a broad offensive in the Helmand province, in south-eastern Afghanistan.
The attacks targeting foreign troops happened in a village near the Bagram airbase. A suicide bomber on a motorbike approached a joint US-Afghan patrol and set off an explosive device. Local authorities and NATO confirmed that six of its troops were killed, with six more wounded, including several local policemen.
NATO says at least some of the victims were Americans, but in accordance with its usual policy, will not provide a detailed breakdown of the nationalities of the victims.
READ MORE: At least 9 killed in Taliban attack on Afghan airport
The Taliban claimed responsibility for the attack, which coincides with a major insurgency push in Helmand Province. Over 90 security troops have been killed over the past two days as the militants threaten to take over the volatile southern province, according to deputy governor Mohammad Jan Rasulyar.
Fighting in Helmand, where the Taliban presence is strong, intensified about two months ago. The group took over the entire Sangin district except the police headquarters on Monday, police chief Mohammad Dawood said.
The situation in Helmand is not unlike the one that led to the Taliban takeover of the northern city of Kunduz in late September. They kept control of the town for several days before government forces with heavy air support from the US managed to retake the city. The fight for Kunduz marked one of the worst blunders for the US Air Force in years, when it mistakenly bombed a hospital run by Doctors Without Borders.
The Taliban are on the offensive in other parts of Afghanistan. In October, they seized two districts in Badakhshan Province. The success of the militants has put the US strategy for Afghanistan under scrutiny. Washington withdrew most of its troops and has sought to keep those remaining in training and support roles, trusting national security forces with fighting the insurgents on the ground.
You can share this story on social media: