Aloha to smoke: Hawaii becomes 1st state to bar under-21s from buying tobacco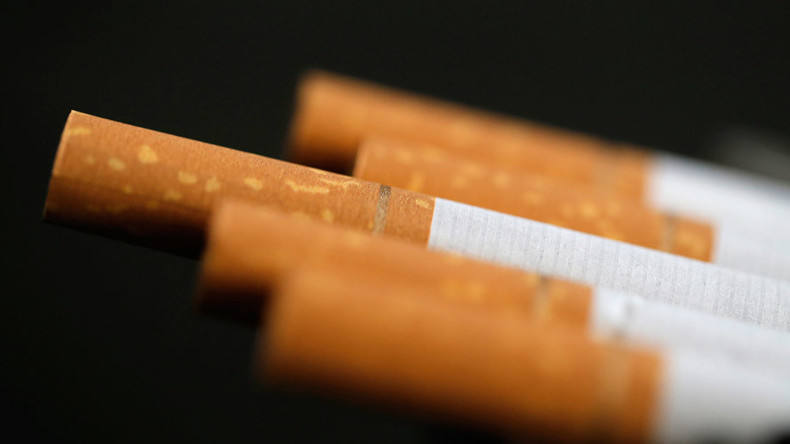 Bad news for tobacco-loving teens in Hawaii: You can no longer buy smokes in the island state. A law that makes 21 the minimum age for buying all tobacco products, including electronic cigarettes, came into effect January 1.
The move brings the age restrictions on tobacco use in line with the nationwide drinking age. Hawaii is the first state in the US to do so.
Hawaii hopes the move will prevent more young people from developing an unhealthy addiction, the state Department of Health said in a statement.
"In the US, 95 percent of adult smokers begin smoking before the age of 21," the statement says. "Nearly half become regular, daily smokers before age 18, and an additional 25 percent become regular, daily smokers between ages 18 and 21. The 18-to-21 year group is therefore a time when many smokers transition to regular use of cigarettes."
Even though the law went into effect Friday, police in Hawaii will not begin enforcing the new rules until April, according to KGMB-TV. Until then, warnings will be handed out in lieu of fines.
Multiple military bases in Hawaii came out in support of the new restriction. A Navy spokesman says it's a question of fitness and readiness.
Only in Hawaii do you see an old man smoking a cig and doing yoga at the same time bc gotta stay healthy

— ᴀʟᴍᴀ❂ᴠɪᴠᴀ (@Alma_Vivaa) December 19, 2015
"When we can prevent sailors from smoking or using tobacco, if we can get them to quit, then that improves their fitness and readiness, and it saves them a ton of money too," said Bill Doughty, spokesman for the Navy Region Hawaii, according to AP.
Critics have argued that anyone old enough to be in the military and die for their country should be allowed to make decisions about their own lives.
Hawaii followed NYC and changed the smoking age to 21. you can die in a war at 18, but you can't smoke or drink. sensible.

— Marty Brennan (@martybrennan) January 4, 2016
"If you can serve the country, you should be able to have a drink and a cigarette," Justin Warren, 22, an X-ray technician in the Army, told AP.
READ MORE: E-cigarette is '95% less harmful' but may encourage teenage smoking, conflicting studies suggest
Similar arguments were made about the minimum drinking age during the Vietnam War era, before every state was required to raise the drinking age to 21 or lose their federal highway funding in 1984.
Cigarettes entered widespread use within the US military during the First World War, and remained part of soldiers' rations until 1975.
While smoking has sharply declined in Hawaii, the popularity of e-cigarettes has been on the rise. Twenty-two percent of high school students have used e-cigarettes, compared to only 5 percent in 2011, according to the state Department of Health.
You can share this story on social media: