Naked escorts chase gunmen through Atlanta hotel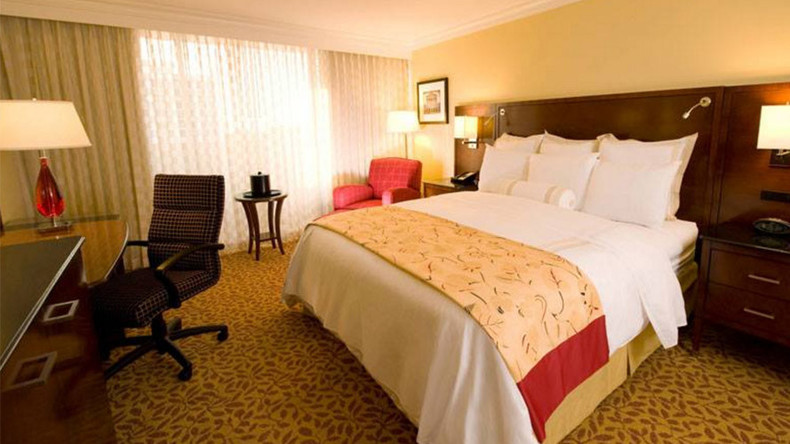 Residents in an Atlanta hotel witnessed a bizarre sight on January 2 when two naked women chased gunmen down a hallway.
The women, both escorts, were the victims of an armed robbery after a man posed as a potential client and talked prices in a room at the Marriott Buckhead Hotel. As he left, the room another man barged in and held the women at gunpoint.
"The second suspect forced his way inside while holding a handgun," a detective told WSB-TV. "One suspect would point the gun at the victims while the other went through the victims' property."
One woman was already naked when the gunman entered the room. The other woman was then ordered to take off her clothes.
The men stole $3,600 from the women before leaving the room. Still naked, the women pursued the men as they left the room, but stopped when they reached the stairs.
A confused hotel guest called the police after witnessing the bizarre sight. The suspects are still at large.
You can share this story on social media: