FAA forces dozens of drone clubs in Washington, DC area to shut down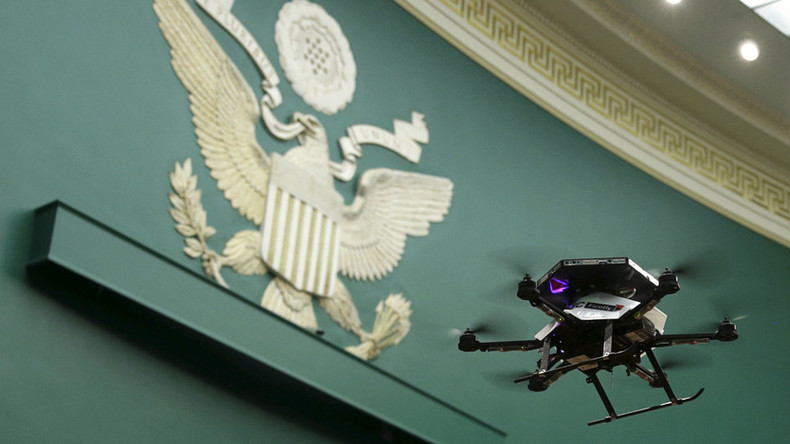 Drone and model aircraft hobbyists within 30 miles of the nation's capital are indefinitely grounded thanks to the Federal Aviation Administration doubling its no-fly zone. Some of the area's 36 flying clubs are accredited, but they too will be downed.
The FAA asserts that the "Special Flight Rules Area" (SFRA) around Washington, DC used to extend to a 15-mile radius, but now it reaches much farther, nearly to Baltimore, Maryland, and across vast, open fields in Virginia as well.
The Academy of Model Aircraft has certified 14 clubs in the area. They must steer clear of airports and follow basic safety guidelines. However, the AMA seemingly had no influence on the FAA's virtual ban, which covers suburban areas far removed from DC's metropolitan center, or the enforcement of penalties.
"We are hearing reports that some individuals may be flying inside the SFRA even though they know it is in violation of the current airspace restrictions," Brian Throop, manager of special operations security for the FAA, told the AMA and other groups in an email, according to Vice Motherboard. "We are asking for your help in spreading the word to the National Capital Region model aircraft community that such activity is subject to enforcement action."
One of the largest drone clubs in the country, the DC Drone User Group, typically hosts meetups to support new drone owners, but locals who received a drone for Christmas won't have that option anymore. The group's president, Christopher Vo, told Vice the FAA's clampdown was a "show-stopper."
"In 2016 we're going to try to do more indoor flying events to get around DC area restrictions because the demand is so high to find a place to fly," Vo said. "Many of these fields could be down and out for many more months to come."
The AMA emailed its 14 associated independently-run clubs, telling them, "We have every reason to believe that this is a temporary situation," suggesting relief could come in mid-January. The AMA added the FAA's warning, which threatens to criminally prosecute violators, and also stressed to its members that they should not contact the FAA themselves.
In a follow-up email, the AMA instructed the groups to post a sign "as soon as you can" at their launching grounds, suggesting:
"THIS IS A NO FLY ZONE
UNTIL FURTHER NOTICE THE FAA HAS REQUESTED THAT ALL FLYING OPERATIONS BE DISCONTINUED.
THIS IS A NO FLY ZONE"
While the AMA has reiterated that "further notice" is coming regarding the "temporary situation," Christopher Vo expressed less optimism, telling Vice, "We all know how slow things roll at the feds."