'Toxic stress': Max blood lead levels in Flint children 7 times higher than CDC guidelines – doctor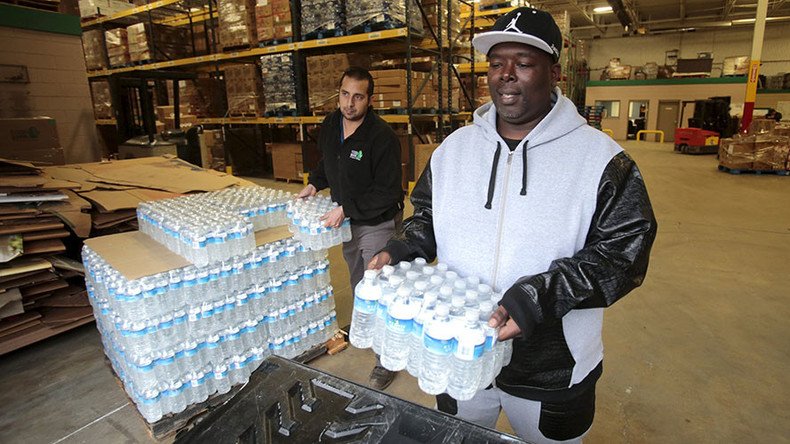 Experts who blew the whistle on lead-contaminated water in Flint, Michigan, and its impact on children said some kids had blood lead levels far higher than those US health officials consider "elevated" – and that the state knew kids were being poisoned.
As Michigan officials scramble to help the affected community, a lead researcher who helped expose the toxicity of the water, Virginia Tech professor Marc Edwards, said city and state officials should have known that the Flint River was highly corrosive before they decided to switch from the Detroit water system in 2014. He called the lack of water treatment "unprecedented."
Without phosphate treatment, the corrosive water flowed from the Flint River through the city's lead pipes for 17 months and became contaminated. Failures at multiple levels of government exacerbated the problem and delayed the response to the developing crisis.
On Tuesday, Michigan's top environmental regulator resigned over the crisis.
There is a "strong correlation" between high lead water levels in Flint and blood lead levels in children, Dr. Mona Hanna-Attisha said. A pediatrician at the Hurley Medical Center, Hanna-Attisha told RT that the highest readings she and the state recorded for elevated blood levels in Flint were 38 micrograms per deciliter.
That is more than seven times higher than the level classified as "elevated" by the Centers for Disease Control and Prevention (5 micrograms). The CDC states there is no safe blood lead level in children.
Hanna-Attisha first revealed that lead levels in Flint children had been rising to dangerous levels in September, although her work was initially panned and dismissed by state officials, including those representing Michigan Governor Rick Snyder. Her latest research shows the percentage of children with elevated blood lead levels (EBLL) nearly doubled – from 2.4 percent before Flint switched water sources to 4.9 percent after the switch was made.
While Hanna-Attisha said that most levels were within the CDC's 5-microgram range, she noted that lead has a very short half-life, making it difficult to determine when peak levels occur in children.
"Our whole research grossly underestimates risk," she said, adding that her team is assuming Flint's entire child population has been exposed. Infants getting formula for the first six months of their life with water sourced from the Flint River face permanent damage, she added. These problems include developmental issues, a lower IQ, and decreases in motor skills, reading, math and more.
Lead affects children in utero as well, meaning it can cause miscarriages and reduced birth weights.
"In the 1920s, people used to take lead pills to induce abortions," she said. "How many less children were born because of this [water contamination]? That's what we're looking at right now."
According to the doctor's research, published Monday by the American Public Health Association, one particular ward in Flint saw the percentage of kids with EBLL more than triple, jumping from 4.9 percent to an astonishing 15.7 percent.
'The only city in America'
The crisis in Flint began in April 2014, when the city – under the direction of a state-appointed emergency manager – moved to switch its water supply away from the Detroit system, which pumped water from Lake Huron. Flint opted to tap the local river as its drinking source until a competing pipe system via the Karegnondi Water Authority became ready in 2016, as a way to sidestep the renegotiation of interim rates with Detroit, which severed its contract with Flint in order to do so. The move was projected to save the financially struggling city between $5 million and $7 million a year.
A 2014 letter from then-Emergency Manager Darnell Earley to the Detroit Water and Sewerage Department, obtained by the American Civil Liberties Union of Michigan, declared the decision to go ahead and expressed Earley's confidence that the city's water treatment plant was "fully operational and capable of treating" the water.
However, Flint never actually treated the water with the necessary chemicals to ensure it remained safe to drink as it traveled through the city's infrastructure, which contained numerous lead pipes, nor did state officials require that the city follow federal law and do so. As the water flowed for a year and a half, it would leach away lead from the pipes and become contaminated.
"It is unprecedented for a city to not have a corrosion control plan," said Virginia Tech's Edwards, a civil and environmental engineer who helped lead the research effort, to RT. "Flint is the only city in America who did not have a corrosion control plan, as required by Federal law."
Residents complained almost immediately after the switch was made, citing the water's yellow color, bad taste, and smell. An advocacy group called Water You Fighting For was formed to raise awareness about the issue, and it worked with the ACLU and local activists like Concerned Pastors for Social Action to highlight the predicament. When Edwards arrived in Michigan to test the water, these groups helped his team carry out its research.
However, over the next year and a half, state and local officials would insist that the water was safe to drink despite mounting evidence that lead levels were moving in the wrong direction.
Rising levels did not trigger action
After switching to the Flint River, officials conducted a six-month round of testing that showed lead levels in the water to be rising. At the end of 2014, officials recorded that 10 percent of tested homes in Flint had water featuring six parts per billion (ppb) of lead or more. That fell under the federal maximum of 15 ppb, but it still represented the first time in a decade that officials were able to detect lead in the water.
"In isolation, it should have been a red flag," Edwards said of the results, "but coupled with the fact they had no corrosion control and many lead pipes, sirens should have been going off to act quickly."
"On top of that consumers had been complaining about corrosion problems months before the state determined lead was rising to six ppb, so there was every reason to believe there was a problem."
Another round of testing showed that by June, levels had risen to 11 ppb. Edwards said that even before these levels were recorded officials should have known the river would be problematic as a water source. If they didn't, these readings should have pushed them to reconsider their lack of corrosion control treatment.
"The high corrosivity of the Flint water is perfectly obvious to anyone with training in the field, or it would have been revealed if the state had required Flint to follow federal law," he said.
In June 2015, Environmental Protection Agency water specialist Miguel Del Toral penned a memo warning of "major concern" over lead after a concerned resident contacted the agency. Toral discovered that lead and iron levels in one resident's water were both extremely high, and that medical records showed the resident's child had elevated blood lead levels after the Flint River switch was made.
In mid-July, the Michigan Department of Environmental Quality (MDEQ) insisted to the public that the water was safe and that the findings in the EPA memo were outliers.
"Let me start here – anyone who is concerned about lead in the drinking water in Flint can relax," agency spokesman Brad Wurfel told Michigan Radio. "It does not look like there is any broad problem with the water supply freeing up lead as it goes to homes."
'Conclusive evidence': Gov't docs showed lead poisoning increase
About two weeks after Wurfel's comments, officials at the Michigan Department of Health and Human Services (DHHS) were aware that blood lead levels in kids spiked the summer following the switch, according to internal emails recently released thanks to a Freedom of Information Act request by Edwards.
The collection of documents included a DHHS report, marked current as of July 27, 2015, that showed "positive test results for EBLL were higher than usual for children under age 16 living in the City of Flint during the months of July, August, and September, 2014."
According to Edwards, the documents illustrate that state officials had "scientifically conclusive evidence" that EBLL increased significantly even as MDEQ and Flint officials continued to insist that the water was safe.
In September 2015, Edwards and his team announced their testing had shown water in Flint was 19 times more corrosive than Detroit's, with several samples showing lead levels above 100 ppb.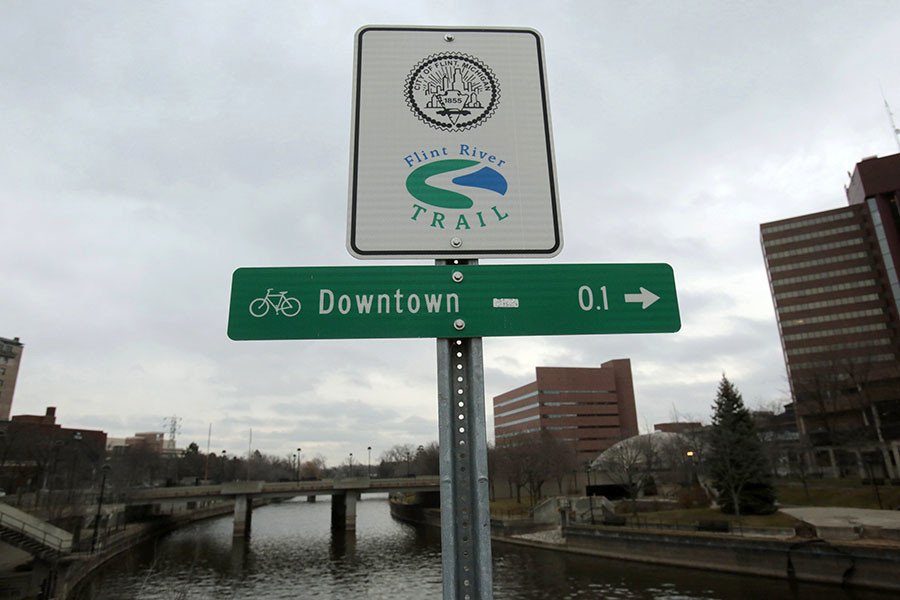 In response, MDEQ continued to resist the idea that lead levels were rising. Wurfel contended that MDEQ data showed that samples collected by Edwards' team did not "match the testing that we've been doing in the same kind of neighborhoods all over the city for the past year."
"With these kind of numbers, we would have expected to be seeing a spike somewhere else in the other lead monitoring that goes on in the community."
Dr. Hanna-Attisha was next to challenge Michigan officials, announcing on September 24 that her findings showed EBLL in Flint children had doubled in 2015 compared to the 20 months before the water switch was made. Her research was immediately criticized and dismissed by the state.
Governor Snyder's spokesperson called the data "spliced and diced" in an email. Wurfel said the doctor's comments were "unfortunate" and arrived at a time of "near-hysteria" over the water. Officials maintained that recorded spikes in lead levels were seasonal.
Hanna-Attisha said the whole whirlwind of events was "emotionally jarring."
"It makes you second-guess yourself," she said of the government response. "As a scientist as a researcher you double-check, you triple-check, you go by data and numbers."
"When the state tells you you're wrong, how can you not doubt yourself?"
Failures at multiple levels
On October 2, state officials acknowledged the problem and confirmed Hanna-Attisha's findings. Evidence had already begun surfacing that officials mishandled the Flint situation at multiple points in time, and it continued to mount over the next couple of months.
For example, the Detroit Free Press reported that internal state data actually supported Hanna-Attisha's findings and showed the percentage of children with EBLL had not only risen, but also that it was a clear reversal of a trend that had seen lead poisoning drop in the previous years.
Additionally, it was discovered that to compile their data, officials used blood level results from children who didn't even live in Flint – kids who resided outside of city limits and were drinking water supplied by Detroit. Internal emails noted "concern" over Genesee County health officials raising "the issue of including data for children outside of the city limits."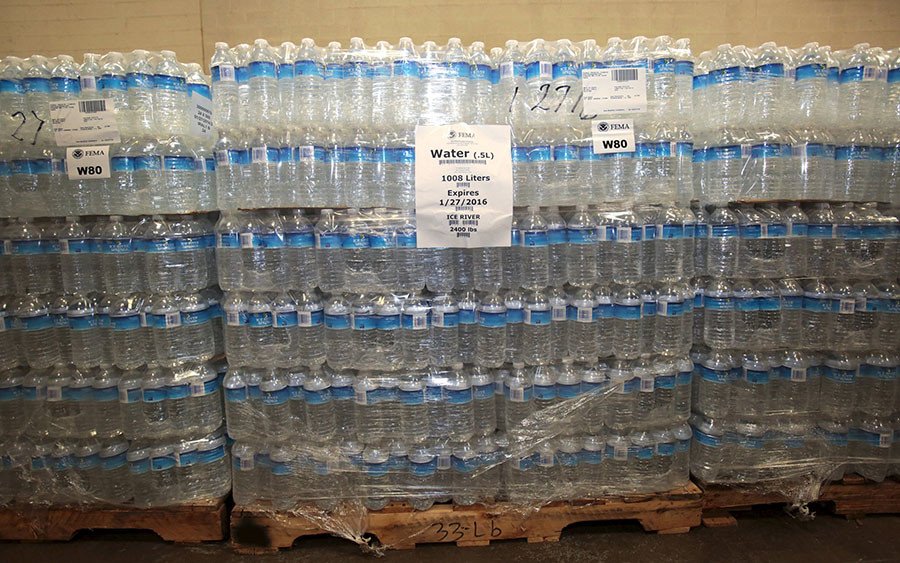 While worries over the water supply continued to rise, Flint officials filed certified documents with state regulators claiming that city workers were specifically targeting high-risk homes supplied by lead pipes in order test for contamination, as required by federal law. They weren't. City documents revealed that they "almost always" tested homes with non-lead plumbing, according to MLive.
Moving back even further, the city of Flint commissioned a report in 2011 that ultimately determined the river water would need to be treated with phosphate in order to reduce its corrosiveness and make it safe to drink. It was completed in 2013, sent to MDEQ – which approved of the water switch – and then sent again to another state official.
By not treating the water, officials didn't just overlook the report's findings; they also violated federal standards calling for treatment, with state workers blaming the oversight on confusion regarding EPA rules. In October, MDEQ Director Dan Wyant said the state thought it was following the proper protocol, but that it was actually using the wrong standards for a city the size of Flint.
In a letter to a state senator, Michigan's independent Auditor General Doug Ringler said that mistakes were made, but that officials did not intentionally misinform the EPA when it came to the city's lack of corrosion control treatment.
"We have no specific reason to believe that MDEQ willfully misrepresented the information to the EPA," Ringler wrote, according to Michigan Radio. "We did not note any instances of major infractions (i.e., intentional disregard of policies, laws, regulations or specific directions) committed by DEQ staff during the course of our review."
Following a series of revelations, Wyant resigned from MDEQ on December 29 and Governor Snyder apologized to Flint for the lead situation.
"I want the Flint community to know how very sorry I am that this has happened," Snyder said. "And I want all Michigan citizens to know that we will learn from this experience, because Flint is not the only city that has an aging infrastructure."
Dealing with 'toxic stress'
On October 2, state officials released a 10-point plan to deal with the crisis, one that included expanded testing, providing water filters to residents, accelerating corrosion control treatments, and expediting the completion of the competing Port Huron-linked water system. A task force appointed by Governor Snyder recommended appointing a single person to help coordinate a faster response by the state, which Snyder did in December.
On October 16, Flint reconnected to the Detroit water system after state lawmakers and a local grant making foundation gathered the $12 million necessary to buy water for the city.
In terms of infrastructure, Edwards said the damage done by the corrosive water to the pipes was "severe" and "in the range of a hundred million dollars." Since switching back to the Detroit water supply, "the damage rate has slowed again, but what has been done, cannot be undone," he said.
Meanwhile, Dr. Hanna-Attisha has pushed officials to deliver a strong response for the children, because while lead damage is permanent, its effects can be alleviated with the proper resources, nutrition and support.
"This is a toxic stress to our kids, and they're already rattled by a bunch of stresses," she said, including poverty and crime. "I'm an optimist. Our community has been traumatized and it needs hope."
She said affected children need easy access to intervention services, mental health care, guaranteed early education, and better food. If that is supplied, she is hopeful that the community can mitigate the long-term consequences of lead poisoning.
"We have to throw every resource at these kids," she said, adding that the state's eventual acknowledgment of the crisis was a "sigh of relief" for the community.
"Unfortunately, it took children being poisoned for someone to listen."
You can share this story on social media: