Man sues over not so funny bone break at Nebraska comedy club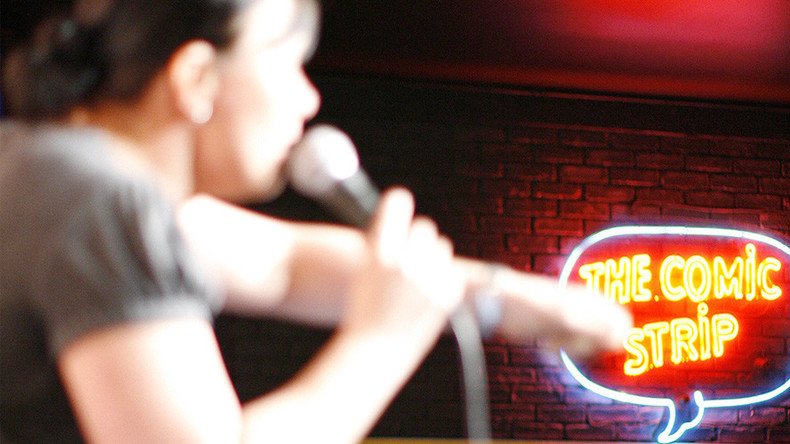 It wasn't just the comedians breaking a leg at a comedy club in Nebraska when a hypnotized man took a stumble off the stage. The comedy club now faces a lawsuit for the audience member's injuries.
William M Bendorf, 38, filed a lawsuit this month against the Funny Bone Comedy Club in Omaha over the incident, which took place in March of 2014, according to the Omaha Metro. Bendorf was on stage at the show, participating in The DougT Hypnosis Show, described on its website as a family friendly "Comedy Hypnosis" show.
The video below was made last year to promote the show at the club and features footage from previous shows.
Bendorf was hypnotized as part of the show, in which audience members are put into a trance and react to various suggestions, including one that envisions a belt as a snake that leads participants in hiding and climbing over chairs to steer clear of an inanimate object.
Towards the end of the show Bendorf and other participants were asked to exit via stairs on the side of the stage. Bendorf ignored them and headed directly for his chair, resulting in him falling off the stage. According to the lawsuit, Bendorf was still in a trance when he was instructed to leave.
He snapped out of the trance on the floor when a bone in his leg snapped, according to his attorney. Surgery was required and he still experiences pain from the injury, he added.
The video below shows the steps leading to the stage, which has a height of roughly three feet.
The Funny Bone comedy club has 30 days to respond to the lawsuit, but they have made no comment as of yet.
The hypnotist, Doug Thompson, has not commented on the incident. On his website, he says audience members should not worry about coming on stage at his shows. "I treat the volunteers on stage the way I would want my wife and daughters treated, with respect and dignity!"
You can share this story on social media: