Fired Idaho lunch lady offered job back after social media storm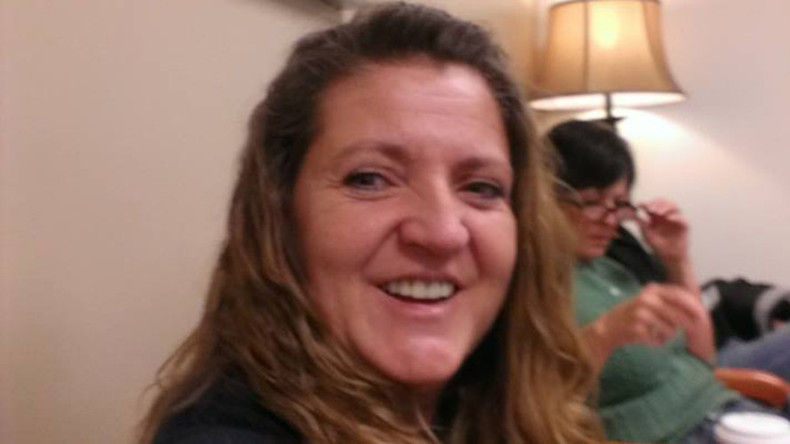 An Idaho school district has offered to hire back a cafeteria worker fired over a $1.70 school lunch which she had given to a hungry student, after international news coverage of her plight and a backlash on social media.
Dalene Bowden, who worked at Irving Middle School in southeastern Idaho, was fired last week after serving food to a 12-year-old student who said she could not pay for the meal. Bowden offered to pay from her own pocket, but her supervisor refused. She was fired shortly afterwards for "theft of school district property."
With the city's Facebook and Twitter pages "blowing up" over the affair, Pocatello Mayor Brian Blad called a meeting on Wednesday with Doug Howell, the interim superintendent of Pocatello/Chubbuck School District 25.
"It's not like me to tell anybody else how to manage their business unless it's affecting my business and in this case, it was," Blad told the Idaho State Journal. Following the meeting, Howell offered Bowden her job back.
"In the spirit of the holidays, the District has been in communication with Ms. Bowden extending an opportunity for her to return to employment with the District," Howell said.
However, Bowden told the Journal she had not been contacted by the school district, and was trying to decide what to do with the offer.
"I have to think about it," she said about the offer, made in a public statement. "I'm afraid that they would just make my life miserable and then try to set me up, or get rid of me some other way."
Read more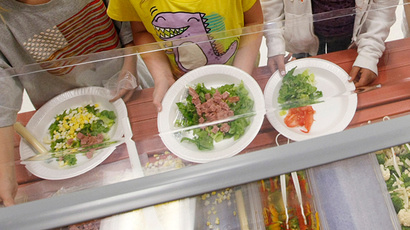 She was touched by the fact that more than 70,000 people had signed an online petition demanding her reinstatement from the school district.
"There really are a lot of really good people out there," Bowden said. "I know that and I am just overwhelmed by the response."
According to Howell, about 6,500 children in District 25 – more than half the students – receive discounted or free hot meals daily. The federal school lunch program is strictly regulated, and schools could lose funding if procedures are not followed closely, the superintended added.
One such procedure requires cafeteria workers to take the food and destroy it in front of the student, a practice that has caused problems elsewhere in the US. Most recently, a kitchen manager at a school in Aurora, Colorado was fired in June after she gave food to students that could not afford to pay for it, paying for the meals out of her own pocket.
According to the Journal, the girl who received the free lunch had not in fact exceeded her $11 weekly limit on meals, but did not know that, and was "too afraid and embarrassed" to ask about her balance.
"What are you supposed to do when the kid tells you they're hungry and they don't have any money?" Bowden said. "We're supposed to take the tray away and dump it, right there in front of them, and I couldn't do that."