Inmate in critical condition after Florida officers Taser, restrain him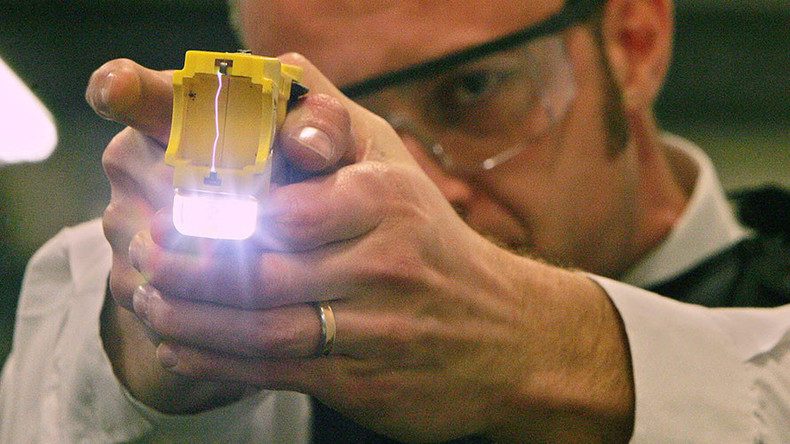 A Jacksonville, Florida inmate is in life-threatening condition after corrections officers used stun guns on him on two occasions and put him in a restraining chair.
The whole case began when police initially responded in the early hours of Monday morning to an attempted break-in call, WJAX reported. Paul Testa, 44, had trespassed in a backyard and was fighting with the dog of the couple who lived in the home.
Testa was also making comments about wanting to see his deceased father and was exhibiting other erratic behavior, according to investigators. He was arrested for trespassing and criminal mischief with minimal incident.
A little while after arriving at the jail, Testa started acting erratically and tried to rile up inmates, resulting in corrections officers deciding to restrain him, Jacksonville Sheriff's Office (JSO) Chief of Investigations Tom Hackney told WOKV.
"He began to fight with them, somewhat violently, attempted to avoid being handcuffed," Hackney said.
Testa continued his aggressive behavior and, and officers tried to bring him to the jail's mental health floor to calm him. His behavior, however, continued to escalate, resulting in officers using a stun gun on him. He was treated by medical staff and was released.
Testa remained calm until his afternoon court appearance, when the judge ordered Testa to be involuntarily committed for his mental evaluation. This caused him to try and rush back into the court room.
Hackney said that Testa continued his combative behavior with officers and was Tasered again. Testa was placed in a restraint chair on the sixth floor and he then became unresponsive. He is currently in critical condition at UF Health Jacksonville and his family has been notified, Hackney said.
In 2013, JSO responded to a mental health call involving Testa, where he threatened to kill his neighbors while wielding a machete, according to WJAX.