US blocks British Muslim family from flight to see American relatives, Disneyland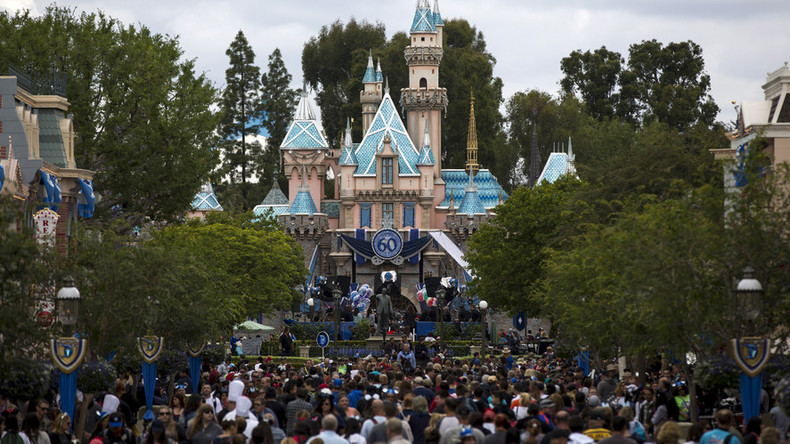 A British Muslim family of 11 on their way to Southern California was denied access to their plane by US Department of Homeland Security officials without explanation. Now a UK politician is calling on her government to investigate.
The perception is that a "widespread condemnation of Donald Trump's call for no Muslim to be allowed into America contrasts with what is going on in practice," Labour MP Stella Creasy wrote in the Guardian Tuesday, reacting to multiple cases of UK Muslims being inexplicably prohibited from traveling to the US.
It might be Kafkaesque to be refused travel for no reason, especially after being approved for that very flight just weeks prior, but Mohammad Tariq Mahmood said he instinctively knew his brother and nine of their children were turned away on account of their religion.
"It's because of the attacks on America – they think every Muslim poses a threat," Mahmood told the Guardian.
December 15 was on the children's minds for months, as they counted down the days to when they would finally be at Disneyland, thanks to their parents' savings. But not only did the Mahmoods miss out on Disneyland, they missed out on seeing their American relatives, and not even their £9,000 travel costs could be recouped from the airline.
Even then, things got worse. Before leaving Gatwick Airport, the Mahmoods were forced to relinquish every duty-free item they'd purchased while there.
"I have never been more embarrassed in my life. I work here, I have a business here. But we were alienated," Mahmood said, adding that he and his brother had never had any problem with the police.
Meanwhile, Creasy contacted Prime Minister David Cameron, asking him to pry an explanation out from US officials and explain the UK's policy for keeping track of how many people are denied travel by the US, as well as their ethnic or religious backgrounds.
In another case brought to Creasy's attention, an imam and lecturer was told his travel authorization had been canceled moments before a December 17 flight to New York. Ajmal Mansoor recounted his experience in a Facebook post, saying, "I am baffled, annoyed and angry. USA has the right to issue and revoke visa – I fully understand that. However not forwarding any reasons infuriates ordinary people."
"It does not win the hearts and minds of people, it turns them off. I am amazed how irrational these processes are but does USA care about what you and I think? I don't think so!"