No more saggy pants, but teachers get guns: Strangest law proposals of 2015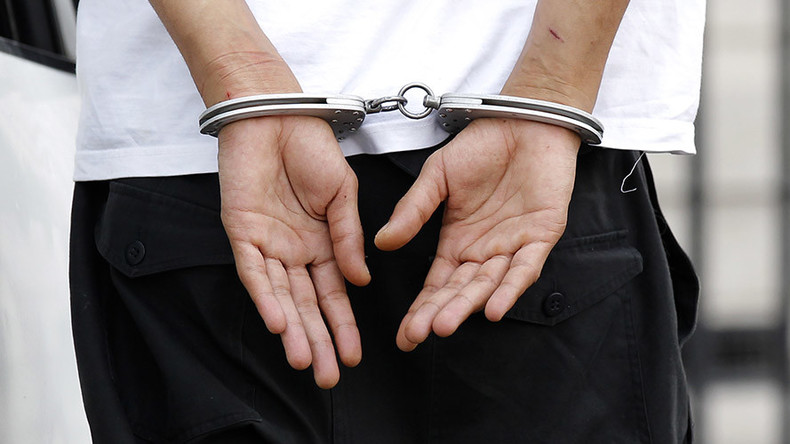 While Americans debate surveillance issues and refugees, some lawmakers got creative with their powers. From banning saggy pants to allowing teachers to use deadly force, 2015 saw its fair share of bills that had people asking: "Is this really necessary?"
Pants high, shorts low
"The Saggy Pants Ordinance" of Dadeville, Alabama is exactly what it sounds like. Dadeville City Councilman Frank Goodman explained his logic for introducing the law by saying, "We have people walking down the street with their hand in front of them holding up their pants, then they have the nerve to walk into a place of business and ask for a job."
The proposed ordinance received push back, but not for the reasons you'd think. City Council member Stephanie Kelley urged lawmakers to expand the ordinance to include both sexes."I think for the girls, with these shorts up so high looking like under garments and dresses so short, I don't want us to be showing favoritism," Kelley explained.
Perhaps in 2016, we can look forward to an ordinance requiring teenagers to get off Dadeville's lawns.
No more teacher's dirty looks
For gun control advocates, Texas wins 2015's strangest law proposal with bill HB 868. In a state where teachers are already allowed to carry guns, some Texas lawmakers wanted to take a step further and legally permit instructors to use "force or deadly force on school property, on a school bus, or at a school-sponsored event in defense of the educator's person or in defense of students of the school that employs the educator."
In addition, the bill would also have allowed instructors to use deadly force "in defense of property of the school that employs the educator." With the number of "good guy shootings" on the rise, perhaps it's a good thing that the bill didn't make it into the books of a state where some teachers already lasso their students.
Shaming those who don't drive carefully
In an effort to deter prostitution, Los Angeles City Councilwoman Nury Martinez proposed publicly shaming motorists who drive through known prostitution areas. Using license plate scanners, the councilwoman would like to send a letter to the home of anyone that passes through such designated areas.
Martinez assures Los Angeles that "if you aren't soliciting, you have no reason to worry about finding one of these letters in your mailbox." The data collected would be a matter of public record under the Freedom of Information Act, however.
Dave Maass, an investigative researcher with the Electronic Frontier Foundation, pointed out another problem with this plan: "What happens if you have a legitimate reason to be in a neighborhood?"
Mandatory minimums for illegal immigrants?
Texas Senator Ted Cruz's proposal S. 2193, also known as Kate's Law, seeks to punish illegal immigrants who re-enter the country illegally with a five-year mandatory sentence. While immigration is a hot-button issue in the US, mandatory minimums are not viewed favorably by most Americans.
According to a poll from Families Against Mandatory Minimums, 77 percent of Americans support repealing mandatory minimums for non-violent offences. In addition, the proposed bill would increase the federal prison budget by 28 percent, as housing the immigrants would cost an additional estimated $2 billion.