Cocaine class assignment enrages parents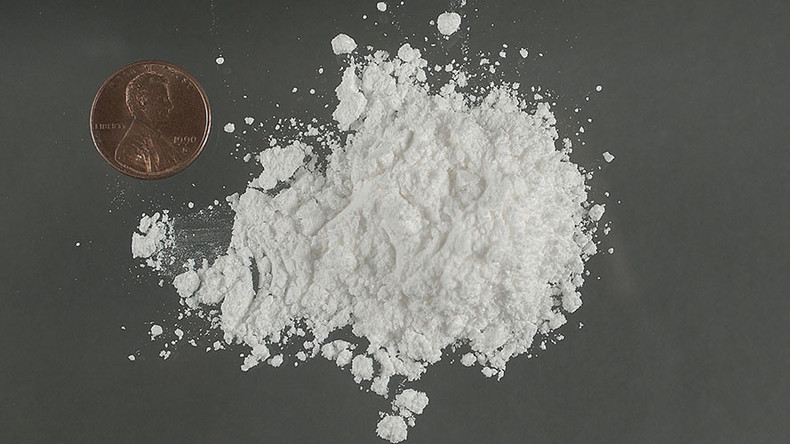 Parents of a sixth grader in the US state of Texas have complained to their child's school after they say he was given homework that spelled out how to become a coke dealer.
Scott Pick was shocked when he noticed that make-up work, given to his 11-year-old son after he missed class at Bear Creek Intermediate due to illness, detailed the supply chain of cocaine from cartel to the mean streets.
"I walked by and noticed that in big bold letters across the front of his assignment it said… cocaine," Pick told CBS 11. "I felt like they were giving my kid a diagram of how to become a drug dealer."
He explained the incident has spawned some uncomfortable drug-related questions and he refused to let his son complete the class paper, which asks students to think "critically" about the narcotic.
Entitled The Cocaine Trade: From Field to Street, the Texas school science assignment was presumably well-intentioned and not aimed at producing the next Pablo Escobar.
"Keller ISD takes the issue of drug abuse very seriously, and as such, allocates multiple resources to combat abuse through drug education and intervention," a school statement to CBS 11 said. "The study sheet in question will be reviewed before being considered for future use. The district will continue its concerted efforts to review, remind, and revise drug educational material on a regular basis."
After this story broke, @KellerISD tweeted this week about the $100,000 government grant it received for drug prevention.
Texas is used to defending its educational materials. This year, textbook publisher McGraw-Hill had to change its reference to slaves as 'workers' after one mother's social media campaign.
"It's no accident that this happened in Texas," Kathy Miller, president of the Texas Freedom Network, told the New York Times. "We have a textbook adoption process that's so politicized and so flawed that it's become almost a punch line for comedians."
Last year, the state clamped down on the citizen review boards that scrutinize textbooks after complaints that the pseudo-scientific religious argument called intelligent design was being taught alongside evolution.