Airbnb hosts discriminate against people with 'black-sounding names' – Harvard study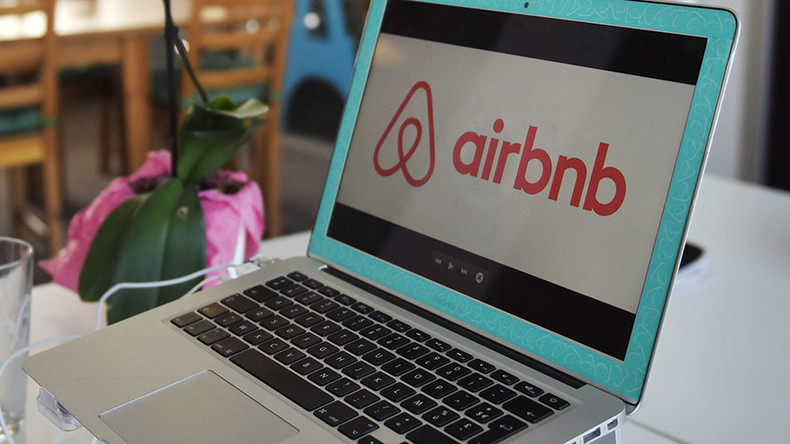 Vacationers hoping to avoid overpriced hotel rooms often opt for Airbnb. But when it comes to securing a US reservation via the site, white people have it easier. A new study found that hosts discriminate against people with "black-sounding names."
Researchers from Harvard Business School created 6,400 fake profiles on the popular property rental site, sending messages to various hosts in five cities – Baltimore, Dallas, Los Angeles, St. Louis, and Washington DC.
They found that people were more likely to have their booking approved by the property owner if they had names more closely associated with white people. The guests with stereotypically white names received positive responses about 50 percent of the time, compared with 42 percent for those with "black-sounding names."
"Life is tough if you're a black guest on Airbnb," said Ben Edelman, an associate professor at Harvard Business School and one of the study's authors, as quoted by Bloomberg. "Particularly when you compare it to the baseline of the way things used to be. If you're a black guest, you just make a reservation at the Marriott."
The findings held true across all property types, including entire units and shared properties. Hosts who had reviews from previous African-American guests were more likely to accept black visitors than other hosts, but were still more likely to accept white guests overall.
Hosts tended to discriminate even when there was a financial hit for doing so – the researchers found that the owners only filled the reservation about 35 percent of the time after rejecting the fictional black guests. The study authors calculated that hosts lost about $65 to $100 each time they rejected the guests.
The names used in the fake profiles were drawn from a list of names given to babies born in Massachusetts between 1974 and 1979. Those names were then included in a survey which asked people to categorize them as "white" or "African-American."
Acknowledging the research, an Airbnb spokesperson said the company recognizes that "bias and discrimination are significant challenges," stating that they are in touch with the authors of the study.
The paper comes from the same researchers who discovered racial discrimination against black renters on Airbnb in 2014, finding that non-black hosts could charge an average of 12 percent more.
In both cases, the study's authors stated that Airbnb's design allows for such discrimination to take place, suggesting that the site could "conceal guests names."
"Communications on eBay's platform have long used pseudonyms and automatic salutations, so Airbnb could easily implement that approach," the researchers wrote.
They also added that Airbnb could expand Instant Book, a feature that allows hosts to accept guests without pre-screening. At the moment, the feature is only used in one in five listings.
Founded in 2008 and based in San Francisco, Airbnb allows private owners in 190 countries to rent out their properties to short-term guests. More than 60 million people have used the site since it was launched, according to the company.