US sub scandal: Sailors filmed all female officers every time they showered, says new report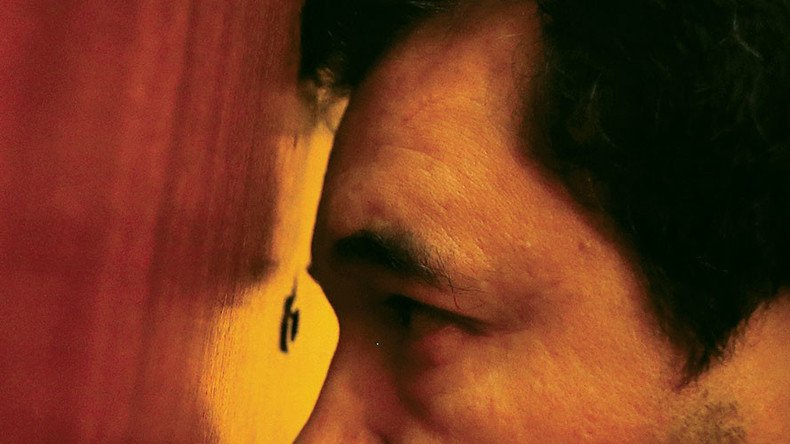 New details of the scandal involving the USS Wyoming crew, who spied on their female shipmates undressing, have emerged through The Navy Times' FoI. The servicemen appear to have taped every female officer each time she went to shower for almost a year.
Their case is being treated now as a crime ring, with each individual allocated his own role – filming, being on the lookout, and so on. The practice would go on several times a day, while on lengthy patrols.
The servicemen aboard the US ballistic missile submarine Wyoming would wait for opportune moments to invade their female colleagues' privacy by filming them with iPhones or tablets – both banned on the vessel.
The videos lasted anywhere from 10 seconds to several minutes.
The Naval Criminal Investigative Service and Kings Bay Submarine Squadron 20 interviewed more than 300 people before fingering the 12 guilty sailors, with the aid of reporting by other officers and a confession by one of the culprits.
The practice went on for nearly a year, with up to four women's privacy violated aboard the Wyoming during two patrols – August to November 2013 and March to June 2014.
"The thing with the Wyoming is, to me that was such a shocking event," Lieutenant Jennifer Carroll, who served on board the submarine Maine, said in a comment on the Wyoming situation. "It was completely 180-degrees out from what my experience was. I couldn't really even fathom that one of our guys [would] do that to me."
Carroll told the Navy Times she had felt like a sister to her shipmates on the Maine.
"Most of the men in the submarine force reacted very, very strongly to that. I actually think we got a stronger reaction in the submarine force than we would have in other communities."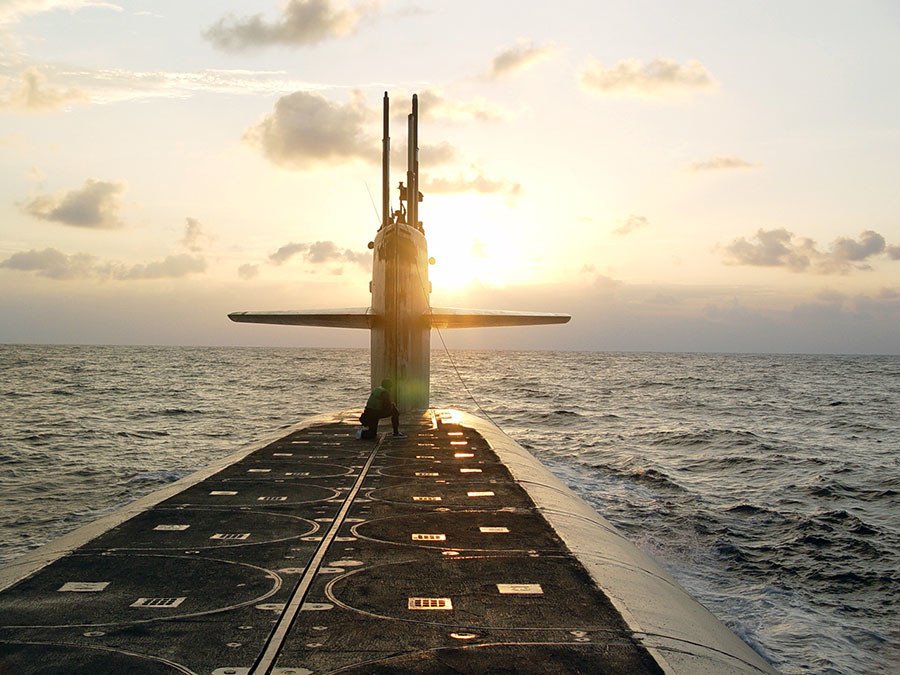 READ MORE: NYC Parks Department executives allegedly forced female employees to strip and pole-dance
I really do think the submarine community is special - members of your crew become like family," Carroll said. "In my experience relationships with members of my crew were founded on trust and mutual respect. This event contradicted what I thought was a universal sense of camaraderie among submariners."
This repeated and calculated invasion of privacy lasted until a sailor from another sub, the West Virginia, reported the transgressions to investigators.
"After a patrol last November, me and ET2 [redacted] were discussing fantasies of [name redacted]," he wrote. "And he mentioned to me of a possible video of her in the shower, so later that day after leaving work, he offered to give me the video."
This led to the detention and court-marshal of eight sailors who were judged to have filmed and shared the footage. The names of three sailors were withheld on privacy concerns. Their offences were judged as less grave and they got off with non-judicial punishment. The remaining sailor was acquitted.
"The abhorrent behavior of this small number of personnel is not indicative of the superior sailors that comprise these crews and the submarine force," Captain William Houston, head of SUBRON 20, wrote in support of the report by the Navy Times.
"This was a deliberate criminal activity taken by a handful of sailors and I find no indication that the leadership environment of either command was culpable in creating an environment that contributed to this insidious incident."
The reason investigators believe that the practice went on for so long boils down to peer pressure.
The consequence of this betrayal of trust is already beginning to show. Some women now feel more reluctant to continue serving under such conditions. But the increasing number of surveys ordered by the high command, as well as the current prosecutions, has gone some way to encourage them that the submarine force is on a path to change.
You can share this story on social media: